DC Car Chargers For iPhones, iPods and More
iLuv, the leader in innovative audio solutions, debuts the iLuv iAD 115 Micro USB Car Charger and iAD119 Dual USB Car Charger. This new series of car chargers are the perfect solution for iPod, iPhone, MP3, GPS and other gadget lovers who need a power boost while on the go. The iAD115 Micro USB Car Charger is so small it can be concealed inside the cigarette lighter by simply closing the cover, finally eliminating the bulky awkward chargers that are always in the way. The iAD119 Dual USB Car Charger allow you to charge two devices at once eliminating the need to choose which you need more, your GPS or your phone. The iAD115 will be available in September 2009 for the MSRP of $14.99 and the iAD119 in September for MSRP $19.99.
"Our new series of car chargers provides a great solution to auto owners who always need a recharge for their cell phone, iPod or other must have gadget" says Howard Kim for iLuv. "We are happy to add both a dual charging solution and micro charger that will meet the needs of multiple gadget owners or auto owners who dislike the bulky car charger options that have been available".
Both the iAD115 and iAD119 have a variety of features including:
iAD115 Micro USB Car Charger
Micro-size USB car adapter
Blue power LED
Quickly charge your iPhone / iPod or any other USB devices with car adapter
Input: DC 12 — 24V
Output: DC 5V, 500mA
Dimensions 0.9″ x 0.9″ x 1.7″ (W x H x D):
MSRP $14.99
Available September 2009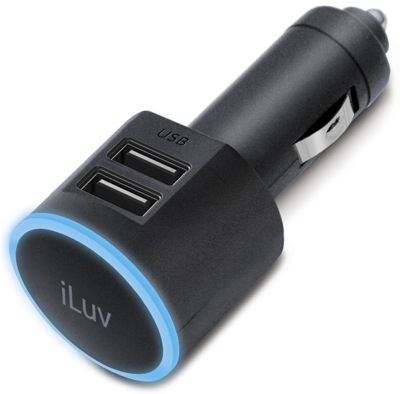 iAD119 Dual USB Car Charger
Attractive design with blue ring power light
Dual USB ports to charge up to two devices at once
Quickly charge your iPhone / iPod or any other USB devices with car adapter
Replaceable fuse to protect your charging device from excessive current
Convenient 90° rotating head
Input: DC 12 — 24V
Output: DC 5V, 1A
MSRP $19.99
Available September 2009
The new iLuv iAD115 Micro USB car charger is also offered in a few a different combined packs including:


iCC164:
Compact USB Power Charger Duo featuring an AC adapter with 3 USB ports and a Charge/Sync Cable for iPhone and iPod
MSRP: $39.99
Available: September 2009
iCC163:
Compact USB Power Charger Duo featuring an AC adapter with 3 USB ports
MSRP: $29.99
Available: September 2009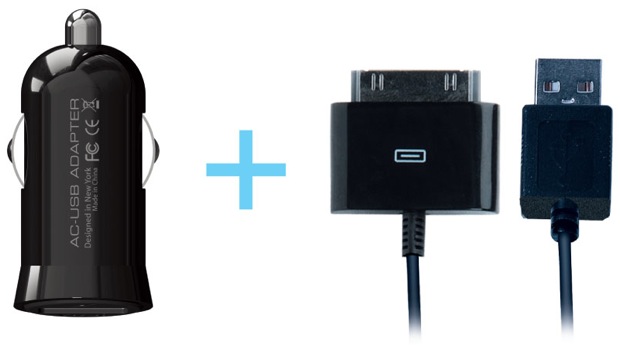 iCC162
Micro USB Car Charger with Charge/Sync Cable for iPhone & iPod
MSRP: $29.99
Available: September 2009
About iLuv
iLuv is a brand of jWIN Electronics Corp. dedicated to developing IT peripheral products, unique audio video products and accessories for portable media players and other personal entertainment devices. The iLuv i1166, iMM9500, iMM189, iSP200 and i303 were recognized as CES Innovations 2009 Design and Engineering Award Honorees including the "Best of Innovations 2009" for i1166 in the Portable Multimedia Accessories Product category. This follows on iLuv previously winning two CES Innovations awards in 2007 and three in 2008.}