Debuting in the United States, the HTC Touch Dual Incorporates an Intuitive Touch Screen, Slide-Out Keypad and Windows Mobile 6.1 Software
HTC Corp. (TSE:2498)("HTC"), a global leader in smartphone design and manufacturing, revealed that the popular HTC Touch Dual™ will debut in the United States this quarter. Announced today at the Cellular Telecommunication and Internet Association (CTIA) Wireless 2008 spring conference, the HTC Touch Dual™ combines an intuitive touch screen with integrated TouchFLO™ technology and slide-out keypad and Microsoft Windows Mobile 6.1 Professional software, making it easier for customers to communicate on the go.
"HTC has witnessed incredible support and demand for the Touch product portfolio, and we are pleased to provide our customers with the opportunity to experience additional iterations of the Touch product family," said Jason Mackenzie, vice president of HTC America. "The Touch Dual will be among the first devices in the United States to run Windows Mobile 6.1 and will be followed by a range of 6.1 updates for several other HTC products."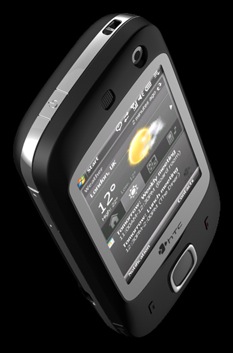 Software Upgrades Available on HTC Devices
In partnership with Microsoft Corp. and key mobile operator partners, HTC will continue to extend the functionality of many current HTC devices both in the United States and abroad by providing Windows Mobile 6.1 updates. Windows Mobile 6.1, an update to Windows Mobile 6, provides new timesaving features, easier phone navigation and management, stronger security safeguards, and support for Microsoft System Center Mobile Device Manager 2008. Some of HTC's most popular smartphones including the Touch by HTC and Mogul by HTC from Sprint, AT&T Tilt, Alltel Wireless' HTC Touch and PPC6800, and the HTC TyTN II, will be among the first of many devices available for a Windows Mobile 6.1 upgrade.
Supporting existing customers and enhancing their experiences continues to be a focus for HTC; Sprint and HTC recently provided an update for the popular Mogul by HTC, making it the industry's first EV-DO Rev. A-capable handset while also enabling additional GPS functionality.
"Windows Mobile enhances people's lives by providing them with an experience that keeps them close to what's important to them — anywhere, anytime," said John O'Rourke, general manager of the Mobile Communications Business, Microsoft. "HTC has a history of providing a great selection of popular Windows Mobile phones, and we are pleased to bring the latest in software to a range of its products around the world."
HTC Touch Dual Availability and Features
Best Buy will be the first to offer the HTC Touch Dual, which will be available through select Best Buy and Best Buy Mobile retail outlets, and online at BestBuy.com and htc.com.
"At Best Buy we are committed to providing customers with a wide selection of high-quality handsets," said David Ryan, director of merchandising, Best Buy Mobile. "We look forward to adding the innovative HTC Touch Dual to our current lineup of unlocked phones."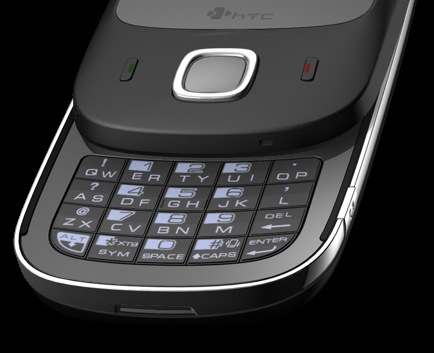 Taking user control to a whole new level, the HTC Touch Dual combines an intuitive touch screen and keypad within a stunning design. The versatile device offers an interactive cube interface for quick and easy navigation to e-mails, text messages, calendar appointments and contacts. Features include the following:
TouchFLO™, a touch-screen technology that allows finger-touch scrolling, panning and photo zooming
Slide-out 20-key keyboard for quick dialing, text messages and e-mail
Windows Mobile 6.1 Professional
Microsoft Office Mobile for working on documents and getting your Outlook e-mail
Live HTC Home™ featuring time and weather display, quick launcher, and one-touch ring-tone settings
2 megapixel camera for shooting photos or videos and a second camera for video calls
Quad-band GSM/GPRS/EDGE (850/900/1800/1900Mhz) and HSDPA (850/1900Mhz) connectivity
About HTC
Founded in 1997, HTC Corp. (HTC) designs, manufactures and markets innovative, feature-rich smartphone and PDA phone devices.
Since its establishment, HTC has developed strong R&D capabilities, pioneered many new designs and product innovations, and launched state-of-the-art PDA phones and smartphones for mobile operators and distributors in Europe, the U.S., and Asia. These machines are available as HTC devices and as products individually customized for operator and device partners.
HTC is one of the fastest-growing companies in the mobile device market. The company is listed on the Taiwan Stock Exchange under ticker 2498. For more information about HTC, please visit http://www.htc.com.
htc touch dual Reviews
From Critics Around the Web