Epson's Brightest Projector to Date Delivers Outstanding Image Quality and Value for Large Venues
Epson today announced that the PowerLite Pro Z8000WUNL is now shipping to Pro AV dealers. The high-bright, WUXGA projector (1920 x 1200 native resolution) will be offered at a Manufacturer's Suggested Retail Price (MSRP) of $20,499.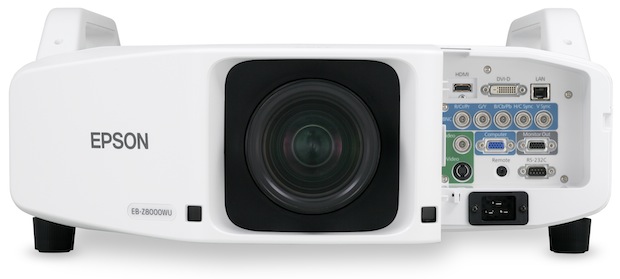 "The award-winning PowerLite Pro Z8000WUNL is the latest no compromise projector offering from Epson," said Edgar Jimenez, associate product manager, business projectors, Epson America. "The Z8000WUNL is the industry's only 3LCD WUXGA projector, delivering outstanding image quality, powerful performance and unqualified value for auditorium venue applications."
Designed for large venue applications in corporations, education, and houses of worship, the PowerLite Pro Z8000WUNL is Epson's brightest projector to date, delivering 6,000 lumens color light output and 6,000 lumens white light output (ISO 21118). The projector also offers up to 5000:1 contrast ratio, an innovative liquid cooling system, durable optical chips, and a dual-lamp design that further enhance its outstanding image quality, performance and reliability.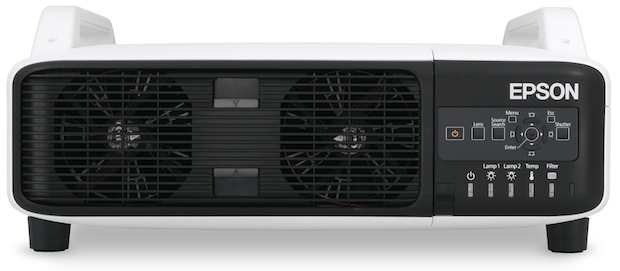 The projector comes equipped with several unique features and benefits that are designed to make maintenance easier and less frequent, including easy access to lamps and filters, as well as a recommended 10,000-hour filter cleaning schedule. In addition, the new model features Epson's high-aperture 3-chip 3LCD technology for clear and crisp images.

The PowerLite Pro Z8000WUNL also offers flexible installation features and capabilities, including a centered lens design for easy installation, powered focus and zoom, as well as +/- 70 degree vertical and +/- 20 horizontal shift – the projector can be installed +/- 30-degrees off-axis horizontally and +/- 10-degrees off-axis vertically. Installers can choose from six optional lenses, including a rear-projection option, to meet virtually any installation challenge. Additional benefits include LAN connectivity, a closed captioning decoder, plus the latest Epson monitoring and control software solution.
Availability and Support
The Epson PowerLite Pro Z8000WUNL projector is currently available through pro audio/video dealers for an MSRP of $20,499; lenses are sold separately. The PowerLite Pro Z8000WUNL offers a three-year limited warranty and includes two elite technical support services – Epson PrivateLine phone support where projector owners can directly access an expedited support telephone line by using a phone card that is included with the product, and Road Service projector replacement program that includes projector exchange typically in one business day.