Three New Entry-Level Models Provide Entrepreneurs and Small Businesses with Convenient USB Plug n' Play Instant Connectivity in 3LCD Projectors Starting at $549
Epson, the number-one selling projector brand worldwide1, today expands its EX projector line with three new sub-$800 3LCD, 3-Chip multimedia projectors, including a WXGA resolution model ideal for widescreen computers and movie-viewing. Designed to simplify projection for small business, home environments and mobile professionals, the Epson EX70, EX50 and EX30 projectors offer Epson's proprietary USB "Plug n' Play" connectivity for fast and easy connection, and are available via leading retail outlets such as Amazon.com, Best Buy, OfficeMax, and Staples.
EX70
The Epson EX70 projector ($799*) is Epson's value-priced widescreen WXGA resolution model (16:10 aspect ratio), delivering instant USB Plug n' Play video, standard VGA video, and HDMI all-digital connectivity for high-definition quality video and digital audio from just one cable. In addition, it offers photo slideshow functionality via a USB thumb drive or an SD memory card for easily viewing and sharing pictures without a computer, a 7W speaker for great sound, and 2,000 lumens of both color light output and white light output to produce image, video and text that always look their very best. The Epson EX50 ($649*) with XGA resolution (4:3 aspect ratio) and the Epson EX30 ($549*) with SVGA resolution (4:3 aspect ratio) both deliver 2,200 lumens color light output and 2,200 lumens white light output, and weigh 6.2 pounds and 6.0 pounds, respectively. All three models feature Epson's latest high aperture 3LCD, 3-Chip optical engine and a 2000:1 contrast ratio to offer outstanding reliability and image quality at competitive price points. And, all three models offer additional flexibility without added cost with an included carrying case and remote control.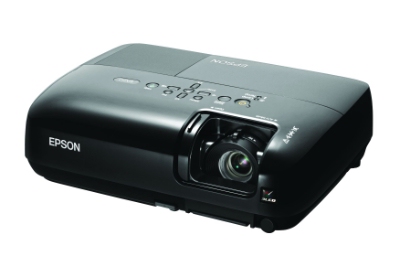 EX50
"The EX projector series offers a range of entry-level models at varying price points and performance levels to provide entrepreneurs, small business owners and mobile professionals with the opportunity to choose a projector that is right for their business," said Carrie Brown, product manager, Epson America Inc. "We are confident that customers will find our EX series offers a strong combination of convenient and powerful features while providing industry-leading color and image quality that are inherent in Epson's award-winning projectors and 3LCD technology in an affordable package."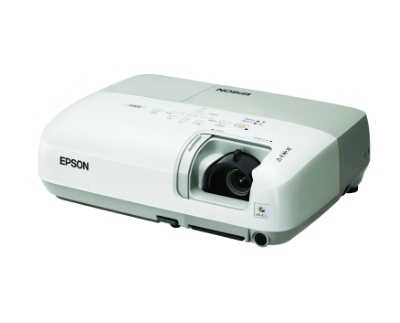 EX30
More About the Epson EX70, EX50 and EX30
The EX70, EX50 and EX30 projectors offer several easy-to-use and convenient features, including:
USB Plug n' Play Connectivity: Epson proprietary technology allows consumers to begin using the projector immediately by simply connecting a USB cable to the projector for quick projection on-the-spot
Direct Power On/Off: Powers projectors on and off from a wall switch for added control when the projector is installed
Exclusive Energy-Efficient, Epson E-TORL Technology: Offers increased efficiency by projecting more lumens (brightness) per watt than competitive technology with similar lumens specification, leading to a cost savings over time; lamp life that lasts up to 4000 hours2 in economy mode — up to 50 percent longer than competitively priced models; and replacement E-TORL lamps cost up to $150 less than competing replacement lamps
Epson 3LCD, 3-Chip Technology: Includes Epson's latest high-aperture, 3-Chip 3LCD optical engine to deliver rich color and detail; 3LCD technology provides true-to-life image quality using an optical engine that works without a moving color wheel, delivering accurate color and detailed video and data images that are crisp and cannot suffer from the rainbow effect for color break-up
Instant On and Instant Off: Enables presenters to be up and running in only five seconds between pressing the "Power" button and the appearance of the start-up screen to avoid delays at the beginning of a presentation; powers down in four seconds enabling presenters to unplug and pack up quickly and safely without a cool-down period
Simple Set-up and Flexible Positioning: EX70 and EX50 feature automatic keystone correction and 1.2x digital zoom for greater positioning flexibility and for projecting a clear image from both short and long throw distances
A/V Mute Slide (Sleep Mode): Instantly turns off the sound and images to create a quick pause in the presentation, conserving lamp life and energy; the projector enters A/V Mute mode when the lens cover is closed and returns to normal mode automatically and immediately upon reopening the lens cover
HD-Ready: Supports high-definition video through various connectivity options (including component video via an included VGA-to-component video adapter with the EX30 and EX50 and HDMI with the EX70); supports HDTV (720p, 1080i)
Security Anywhere: Offers password protection and Kensington lock bar to guard against theft
Availability and Support
The Epson EX70, EX50 and EX30 projectors are currently available through national retailers, and come with the best-in-class service and support. All three models include a two-year limited warranty, Epson's comprehensive Road Service projector replacement program (projector exchange in one business day), and Epson's exclusive PrivateLine phone support for toll-free access to technical support.
About Epson America Inc.
Epson offers an extensive array of award-winning image capture and image output products for the consumer, business, photography, and graphic arts markets. The company is also a leading supplier of value-added point-of-sale (POS) printers and transaction terminals for the retail market. Founded in 1975, Epson America Inc. is the U.S. affiliate of Japan-based Seiko Epson Corporation, a global manufacturer and supplier of high-quality technology products that meet customer demands for increased functionality, compactness, systems integration and energy efficiency. Epson America Inc. is headquartered in Long Beach, Calif.
*All prices are estimated street price
1 Based upon Q2 2008 worldwide front projection market share estimates from Pacific Media Associates
2 Lamp life results will vary depending upon mode selected, environmental conditions and usage. Lamp brightness decreases over time.