D-Link announced MovieNite Plus (DSM-312) streaming media player for watching 1080p HD videos, movies and TV shows from VUDU, Netflix, YouTube, Facebook, and Hulu Plus (coming soon) on your HDTV. This new set-top box mainly adds Hulu Plus streaming to D-Link's lower priced DSM-310 streaming player announced just a few months ago. MovieNite Plus also transforms the TV into a digital photo album with Picasa, allowing users to share memories in stunning HD quality. In addition, it offers over 130 channels and apps for endless entertainment choices, providing something for virtually everyone in the family.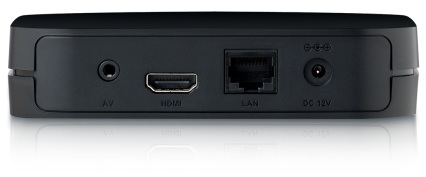 Featuring a simple three-step setup, the easy-to-use MovieNite Plus works with almost any TV and is an ideal media player for any user. MovieNite Plus is equipped with built-in wireless and Ethernet connectivity for quick and easy connection to a home network, HDMI output to stream HD movies up to 1080p, and composite audio/video connection to turn any analog TV into a Smart TV. Simply plug the MovieNite Plus into a TV and power outlet and set up MovieNite Plus using the onscreen menu.
MovieNite Plus features user-friendly one-button navigation from the remote control for instant access to VUDU, Netflix, Pandora, and YouTube, and an easy onscreen menu to access a limitless amount of entertainment options. Users can also conveniently access live video from mydlink-enabled Cloud Cameras on a TV via the mydlink app to monitor their home or keep an eye on kids or pets.
Availability and Pricing
The D-Link MovieNite Plus (DSM-312) streaming media player will be available July 2012 for $79.99. See more media players.