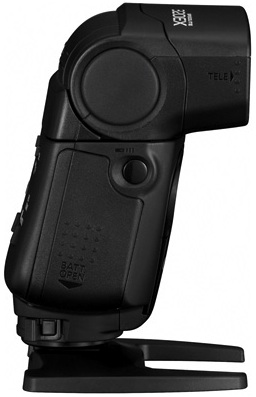 The new Canon Speedlite 320EX Flash is designed to provide DSLR users with a lightweight and versatile external flash solution. Along with the new Speedlite 320EX regular flash functions, it includes a built-in LED continuous light option that is capable of providing full-time illumination for short distances when shooting video on a DSLR or PowerShot digital camera. Ideally paired with the new EOS Rebel T3i, the new Speedlite 320EX enables bounce flash shooting with six positions including ceiling bounce for vertical shooting, and rear-wall bounce. The Speedlite 320EX also includes a new remote firing function and can remote fire any EOS DSLR camera that has a built-in wireless remote control function or Integrated Speedlite Transmitter such as the new Rebel T3i, EOS 60D, or EOS 7D DSLRs. The new Speedlite 320EX provides photographers with all the great lighting options Speedlites are known for with the added capability to shoot HD video with a full-time LED light option.
Pricing and Availability
The Canon Speedlite 320EX will be available in the U.S. in April for $249.99.