ASUS Claims World's Fastest Single Graphics Card
ASUS launched their flagship graphics product, The Republic of Gamers ARES graphics card. Continuing the innovative and performance oriented tradition of all ROG products the ARES raises the bar for performance, cooling capabilities, design leadership and engineering expertise in a video card. The ARES graphics card lives up to its tagline of limited edition, unlimited power. With the integration of dual ATI Radeon 5870 GPUs in combination with 4 GB of high performance GDDR5 the ARES is upwards of 30% faster than reference 5970 solutions.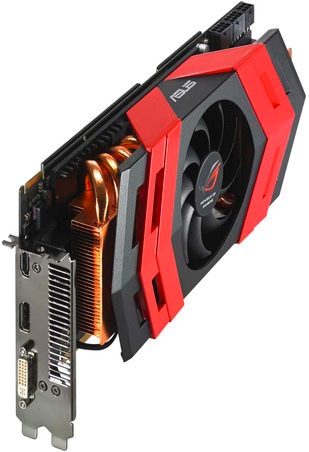 Superior Design
Utilizing superior design techniques that include a custom PCB, high quality electrical components, copper heatsinks, metal fan shroud, high flow fan assembly and a specially designed dissipative back plate the ARES produces temperatures eclipsing the performance of the reference 5970 while offering considerably more performance.
Pushing Frame Rates and Breaking Records
For gamers and enthusiasts looking to push ARES to its full performance potential, ASUS continues the tradition of offering our award winning Voltage Tweak option. In combination with the robust fan controls offered in the Smart Doctor graphics utility users can push their cards to the limit for the smoothest game play possible at HD resolutions.
ASUS provides hardcore gamers and enthusiasts alike all the power they need in a video card with ARES while the ASUS 5000 series provide outstanding performance for mainstream users
ARES/2DIS/4GD5 Highlights
Dual Radeon HD 5870 with 4GB GDDR5
Performance King ~32% faster than generic Radeon HD 5970
600% air flow Fansink in comparison with reference Radeon HD 5970
8mm heat pipe x8 with 99.9% oxygen-free-copper for best heat dissipation
Limited Edition with Unique Metal case & ROG Gaming mouse bundle
MSRP: $1,200 (check price)