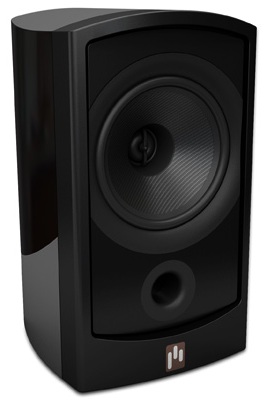 Aperion Audio today introduced the Aperion Verus Forte line of home theater speakers. The new Verus Forte delivers the immersive, true-to-life experience and sleek looks of the their Verus Grand series–but its petite stature and slender curves remind you this is the powerful younger sibling. The Verus Forte was engineered from the start for highly accurate sound reproduction that transports movie and music lovers into a performance.
The ASR tweeter also figures in a key innovation for the Verus Forte line: the Aperion PhaseSync Driver used in the center channel and bookshelf speakers. By combining the ASR and a woofer in a single space-saving package, the Verus Forte optimizes on- and off-axis performance in the smallest size possible.
The audio enthusiast can configure a well-matched high-performance home theater system by combining a pair of tower speakers, a center channel and a pair of bookshelf speakers for surrounds, all from the Verus Forte family. All Aperion Verus Forte speakers are housed in curved cabinets finished in gloss real cherry-wood veneer or piano-black lacquer.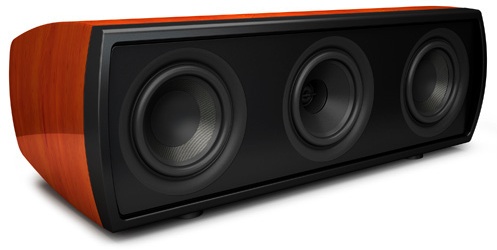 Like the Verus Grand series, the new Verus Forte line is a high-end complement to Aperion Audio's award-winning Aperion Intimus line of home theater speakers.

Key Features of the Aperion Verus Forte Tower
3-way, ported, curved cabinet design
1-inch Aperion Axially Stabilized Radiator silk dome tweeter
One 4.25-inch woven Kevlar mid-range driver with aluminum phase plugs
Two 4.25-inch woven Kevlar woofers with butyl rubber surrounds
Bi-ampable 5-way gold-plated binding posts
Furniture-grade gloss real cherry-wood veneer or gloss piano black finish
Anti-resonant MDF cabinet with internal bracing
Acoustically transparent cloth-covered metal grille
Specifications of the Aperion Verus Forte Tower
Frequency response: (+/- 3 dB) 53-20,000 Hz; (+/- 6 dB) 47-22,000 Hz
Nominal impedance: 6 ohms
Sensitivity: 90 dB
Recommended power: 20-300 watts
Driver configuration: 3-way
Bass alignment: ported
Dimensions: 35 inches high by 6 inches wide by 8.25 inches deep
Weight: 30 pounds
Pricing, Availability and Warranty:
Pricing for the new Aperion Verus Forte line of home theater speakers is:
$990 per pair for the Verus Forte Tower
$350 for the Verus Forte Center
$350 per pair for the Verus Forte Bookshelf
All Verus Forte models will be available to ship on February 22, 2011. A 10-year limited warranty covers all defects in material and workmanship.
"We worked to produce uncolored, authentic sound in a small form-factor speaker by achieving a flat frequency response, a power response that slowly and evenly rolls off toward the highs and the lowest possible distortion. The Axially Stabilized Radiator tweeter we developed specifically for the Verus family handles a range beneath most tweeters, supporting the mid-range driver so the mid-high frequencies are as crystal clear as those at the top of the range."
— Ken Humphreys, Aperion's lead speaker engineer