Aereo (formerly Bamboom Labs) announced a new Internet based, $12/month subscription television service allowing consumers to view live or recorded local TV over the Internet on their HDTV, iPad, iPhone, tablet, Mac, PC, or with internet TV solutions such as AppleTV and Roku. Aereo's members will have access to all of the major networks including CBS, NBC, FOX, ABC, CW and PBS, as well as other local channels and will have the ability to store up to 40 hours of programming through their Remote DVR.
With an Aereo membership, you also get a remote, cloud-based DVR to set and watch recordings. To use Aereo all you need is a standard Web browser or a compatible internet-enabled mobile device, no new boxes or cables required.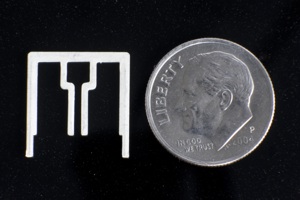 Aereo members are assigned a miniaturized, private, remote antenna and DVR. Aereo offers technology to give consumers access to their antenna and DVR via a web browser and supported internet-enabled device. Once you've connected to your antenna, you can use the Aereo platform to access all major broadcast networks live in HD and use your remote DVR to set recordings and watch your favorite shows when you want.
Aereo's technology offers a high quality, high definition television experience to the consumer and it includes the Internet portability that has become so essential to our lives. Aereo's sleek design and easy-to-use controls provide seamless navigation experience across devices. Aereo also integrates social network capabilities enabling users to share, chat and discuss shows in real-time with other Aereo members via Facebook and Twitter.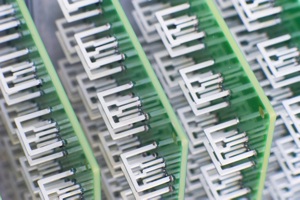 "Aereo is the first potentially transformative technology that has the chance to give people access to broadcast television delivered over the Internet to any device, large or small, they desire. No wires, no new boxes or remotes, portable everywhere there's an Internet connection in the world — truly a revolutionary product," said Barry Diller, IAC Chairman & Aereo Board Member.
Features
Watch Live TV: All the broadcasts – NBC, ABC, CBS, PBS, FOX, CW & over 20 local channels.
Watch On the Go: Use Aereo on your mobile devices — computer, tablet, smartphone, and more.
Record for Later: Record your favorite shows with Aereo's "anywhere" DVR.
Your Favorite Shows: From American Idol to the Super Bowl, access them all with Aereo. Or discover new favorites with powerful search tools and social recommendations.
HD Quality Picture: Advanced signal processing for a crystal clear image.
No Equipment To Install: All online. No downloads, no set-up, no wires, no clutter.
Price and Availability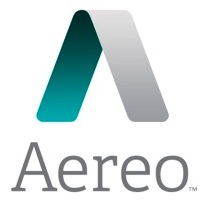 Aereo will first launch to New York City residents beginning March 14, 2012 with a membership fee of $12 per month. An initial 30-day free-trial period will be offered. Sign-up at https://aereo.com.
Also see:
New Service Will Stream Local TV Stations in New York
(New York Times, Feb. 14, 2012)
Aereo Investors
On February 14, 2012 Aereo announced $20.5 million in Series A financing led by IAC. Previous investors, including FirstMark Capital, First Round Capital, High Line Venture Partners, Highland Capital Partners and select individuals, participated in the round, bringing Aereo's total funding to approximately $25 million. IAC Chairman & Senior Executive, Barry Diller, has joined Aereo's Board of Directors.