How to Watch Your Favorite Shows Without a Cable or Satellite TV Subscription
Has your cable bill grown to the point where it represents a serious chunk of your monthly expenses? Sure, a high speed Internet connection is a necessity these days but what about the TV connection? Can you watch your favorite shows and sports in high definition without forking over a big part of your paycheck to Comcast or DirecTV? The answer to that question is, "maybe…sort of."
Online or Over-the-Air
If you don't want to get your TV from a cable, satellite, or phone provider you're pretty much left with two choices; over-the-air (OTH) using an antenna, or online through the Internet. Of course you can always rent DVDs from Netflix, BlockBuster, Redbox and others or take them out of the library but for live or previously broadcast programming it's probably going to come from the Internet or over the air waves
It Can Be Better Than Cable
If you can place an antenna somewhere within range of the local transmission towers, you can get genuine HD programming over the air (OTA). Some say the signal is even better over the air than through cable due to higher bit rates over the air. You're not going to get Bravo and HBO over the air but you will get PBS, network shows and a lot of sports for free and you don't even need the Internet.
Two useful sites to help you with setting up an OTA connection are tvfool.com and antennaweb.org. Both sites offer lots of good info about over the air reception including vectored map overlays of TV signals that show you what you can expect at your location.
Mobile DTV is coming on strong having just received glowing reports from users in a trial run in Washington D.C. Broadcasters will be implementing Mobile DTV from some of the freed-up bandwidth from the DTV conversion. The special ATSC digital signals are optimized for mobile viewers unlike normal ATSC signals that are subject to problems from TVs in motion. Broadcasters across the country are expected to start rolling out digital TV programming soon. Expect to see portable TVs or Mobile DTV built into smartphones, tablets, and laptops that will get you free, digital programming over-the-air.
Do You Want Your IPTV?
The availability of TV over the Internet (some call it IPTV for Internet Protocol) is expanding fast. You can watch programs on your laptop, desktop, smartphone, tablet, or on your TV through a built-in network connection, set top box, game console or even through a computer.
If you're happy watching your favorite TV shows on something other than your TV screen then there are lots of places to go to watch TV online. There are also many ways to get what's on your laptop or desktop onto your TV including DLNA, Apple's AirPlay and VGA cables. The fact that many laptops now come with an HDMI port also makes it easy to get the HD audio and video onto your TV.
Hulu is a free video streaming service that offers recent episodes of many of the most popular shows on television although they're only available to stream for 30 days after the air date. Hulu Plus, their premium service, will cost you $9.99 which unfortunately could look like about 10% of a basic cable plan but it gets you lots more current programming and classic series.
You can watch a lot of shows right on the network sites. CBS, NBC, ABC, and Fox all offer full-length episodes of many of their current shows after a delay of a week in some cases. Unfortunately, you won't be able to fast forward through the lengthy commercials and don't expect a high-def big screen TV experience, but you will get a decent quality stream and in some cases when they offer an HD stream, the picture can look even better than cable.
Online TV Guides
Clicker is a handy site for online TV viewers, it tells you what's on and where you can find it online. Sidereel is a wiki that is maintained by users who keep tabs on what's available and where to find it even if it means directing you to an "unofficial" site.
Set Top Boxes
These devices let you hook your TV up to the Internet through a high definition connection like HDMI that puts HD audio and video (usually 720p) on your TV. The Roku box starts at $59 although we recommend spending an extra $20 for the Wireless N and instant replay Roku XD. It's a reasonably priced way to get your TV connected to the Internet although there are other ways including connected Blu-ray players that provide pretty much the same programming. You can use Boxee free from a computer but for $199 you'll soon be able to buy the Boxee Box (made by D-Link) that will put a lot of TV programming or your computer content on you HDTV set. Boxee adds a "social" component to TV viewing allowing you to check out what your friends are watching, make recommendations and add comments.
Apple TV and Google TV
Apple TV at $99 is a reasonable option although we're not entirely happy with the idea of a 24 hour "rental" period for TV shows. Expect to see Google TV in many incarnations including devices like the recently announced Logitech Revue and Sony's HDTV set with Google TV built-in.
Connected Blu-ray Player is a Good Option
Blu-ray players can offer some of the best value for online TV watchers. For under $200 you get a Blu-ray player like the Sony BDP-S570 that puts Internet content on your TV through built-in WiFi connectivity.
Game Consoles and Home Theater PCs
All three popular game consoles; PS3, Xbox 360 and even the Wii offer lots of streaming options. Netflix on game consoles usually requires you to insert a disc before you can watch movies but you can also get TV shows and other services.
Home theater PCS (HTPC) are basically desktop computers with built-in TV tuners and HDMI ports. They can act as media servers for your whole house or DVRs to record and playback all your favorite shows. An HTPC will cost you quite a bit more than a set top box but it can be a very powerful media appliance for your home.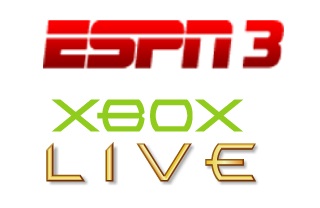 What About Sports?
One of the most common reasons TV owners cite for holding onto cable is sports. If you're a hard core sports fan and can't live without every available event, you're probably going to want to keep the cable but if you're willing to compromise , there's a lot more sports available online than ever before. Xbox Live will be offering sports on-demand sporting events and programs from ESPN3 for Xbox Live Gold Members. The new Xbox 360, featuring the new Kinect (hand-waving) interface could be a hot item this holiday season for game player and sports fans alike.
Baseball Fans
Baseball fans might prefer to check out the Sony PlayStation 3 which offers a subscription to MLB.TV which is not cheap running around $20 a month. You can also watch ball games on your smartphone or tablet with the MLB app but you're going to have to pay a fee on that platform too. The big drawback for MLB.TV is the fact that you can't watch your local teams games, live.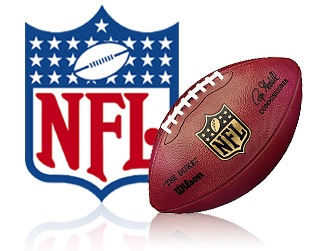 Football Fans
If you want to watch live football games there are not a lot of options. You can check out UStream or Justin.TV that streams some college games and you can watch lots of highlights on NFL for free although the video is Flash based. You can also pay $50 for a season of NFL Game Rewind.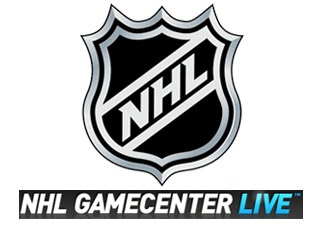 Hockey Fans
For about $20 a month can watch up to 40 live "out-of-market" hockey games a week which means you'll have to wait 48 hours to watch your local hockey team's game. Otherwise the streaming service offers some useful DVR-type functions and you can watch games you missed.

Basketball Fans
The NBA will sell you a season's pass for around $180 (early bird price) that gets you access to all teams' games or you can choose seven teams to follow for around $110 (early bird price). You can watch three games at once using DVR-type controls.
Bottom Line: It Might be Better To Wait
When all is said and done is it realistic to consider cutting the cord and going over the air or online? Frankly we're not sure. There's plenty of good stuff to watch and if you're a sports fan you might save a few buck paying the subscriptions for live streaming rather than the monthly cable bill, nonetheless these facts remain:
There's little or no Full HD content and surround sound
It's not always easy to find what you want to watch
Streams of live shows are few and far between
No HBO and other premium channels available to stream
It's hard to record programs (although with on-demand streaming it's less of an issue)
There's no way to get around lengthy commercials
Online is great for supplemental material but not as great for the actual show
Online is better for older shows and movies than current and first run movies
Be prepared to spend a lot of time clicking and waiting
by Andrew Eisner (Retrevo.com)