Loading, please wait...
Samsung just announced the WB210 and PL210 — two high zoom, wide angle digital cameras which boast intuitive features that make it easier than ever to take great pictures on the go. Both cameras have been designed to deliver clear and detailed pictures, all packed into a sleek and super-portable body.
The WB210 boasts a long 12x optical super zoom lens set in a slim-line 22.4mm body, to make capturing distant subjects in perfect detail easier than ever. The new camera also includes the option of a 21mm wide angle setting, through its super wide shot mode, to get deeper shots at close range — perfect for capturing landscape scenes or big groups of friends when on the move. The WB210 also includes 14 Megapixel photo quality, for crystal clear pictures, and a large 3.5″ touch screen with Samsung's new Smart Access UI system to deliver unprecedented usability. The camera also delivers HD quality movie recording, as well as face detection to ensure you never miss your family and friends in your pictures.
If you're looking for simplicity and great shots, the PL210 offers a comprehensive set of features to help capture better images, with ease. It features a 10x optical zoom with 27mm wide angle lens in a body measuring just 19.7mm to ensure portability, and a large 3.0 LCD screen for an enjoyable photographic experience every time. The PL210 also provides high image quality with its 14 Megapixel sensor and HD movie capabilities.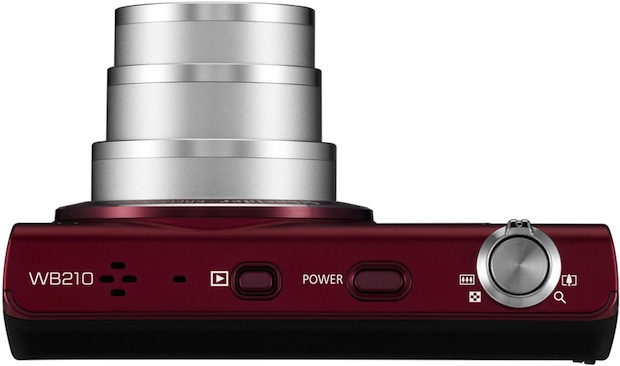 Super Long Zooms
The WB210 and PL210 both incorporate powerful long zooms, for detailed pictures on the go. The WB210 features a 12x optical zoom, while the PL210 includes a 10x optical zoom. Additionally, the WB210's optional 21mm wide angle lens, when set to super wide shot mode, provides users with the opportunity to capture great panoramic or distance shots. The cameras are also portable enough for easy travel.
Enjoy Smart Features
Both cameras feature Smart Filter 2.0 — the next generation in Samsung's special effect filter technology. Smart Filter 2.0 gives users the opportunity to change the mood of their still images and movies with new modes including; Soft Focus for smoother looking images, Half Tone Dot effect for a unique dot patterned image, Old Movie for a retro style shot and an Enhanced Movie Filter to capture the unique feeling of a special day within your films.
To enhance the intuitive nature of the camera, the WB210 includes the innovative Smart-Access user interface, delivering easy access and control and the emotional satisfaction to smart-phone friendly users. The UI function also allows users to drag, click and control 'app-style' icons, easily flip through photos, and control camera's features including aperture and shutter speed.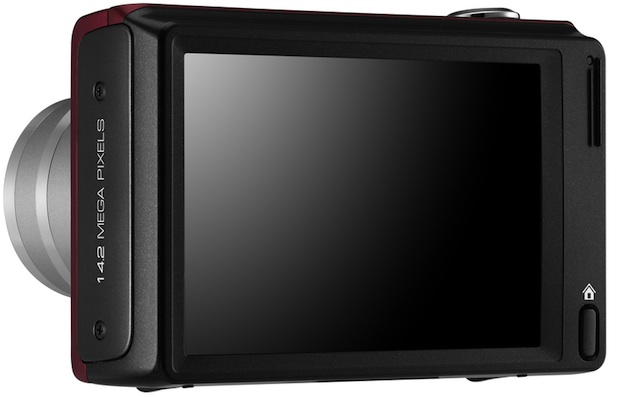 Specifications
WB210
PL210
Image Sensor
1/2.3″ (Approx. 7.76mm) CCD,
14.0 Mega pixel (Total 16.4MP)
1/2.3″ (Approx. 7.76mm) CCD,
14.0 Mega pixel
Zoom
Still Image mode : 1.0X ~ 5.0X
Play mode : 1.0X ~ 13.5X
Still Image mode : 1.0X ~ 4.0X
Play mode : 1.0X ~ 12X
Lens
f = 4.0~48mm (35mm film equivalent : 24~288mm)
f = 3.5mm (35mm film equivalent : 21mm)
Samsung Lens f = 4.85 ~ 48.5mm (35mm film equivalent: 27~270 mm)
Image Stabilization
OIS
Dual IS (OIS + DIS)
Dimensions
100.9 X 59.35 X 22.4mm
100.4 X 58.5 X 19.7mm
Additional features

Super Wide Shot (f=21mm)
Smart-Access UI (Home Button / My Screen)
Smart Filter 2.0
Smart Auto (Recording with Sound Alive)
Smart Face Recognition
Perfect portrait system
Magic Frame Shot
Portrait Highlight
Beauty Shot
Magazine View
Intelli-Studio (Built-in)

27mm Wide angle, 10x zoom
Optical Image Stabilization & Digital Image Stabilization
3.0″ LCD (230K)
HD Movie (720p@30fps)
Smart Auto (Still & Movie)
Smart Filter 2.0
Sound Alive
Smart Face Recognition & Face Tracking
Smart Album
Blink Detection & Smile Detection
Beauty Shot (1,2,3 Steps)

Availability
February
February
Pricing
$279.99
$199.99
Where to Buy