Loading, please wait...
10-inch Netbook Features a 6-Cell Battery, 250GB HDD, Windows 7 and Intel's New Pine Trail Platform
MSI Computer announced the availability of the first Wind netbook to feature the powerful new Intel Pine Trail Platform, the MSI Wind U135. Available in Blue, Silver, Red and Black, the newest addition to the Wind family also features a 250 GB hard drive, 1 GB of DDR2 memory and Windows 7 Starter — all for just $329.99 MSRP
The Energy Star compliant Wind U135 combines a 6-cell battery with the efficient Pine Trail Platform to deliver a battery life of up to 7.5 hours. The U135 also features MSI's a new raised keyboard with larger keys and a wider touchpad. The elevated keys are firm to the touch and improve typing accuracy and user comfort.
The stylish U135 features a color film printed case design to give it a glossy smudge proof look. MSI also packed a 1.3M webcam, D-Sub port, 3 USB 2.0 ports and 4×1 card reader into the portable 3.1 pound U135.
The new Wind U135 will be available at www.MSIMobile.com in early 2010 for $329.99. MSI offers a 1-year limited warranty with the U135 and extended customer services hours at 1-888-447-6564.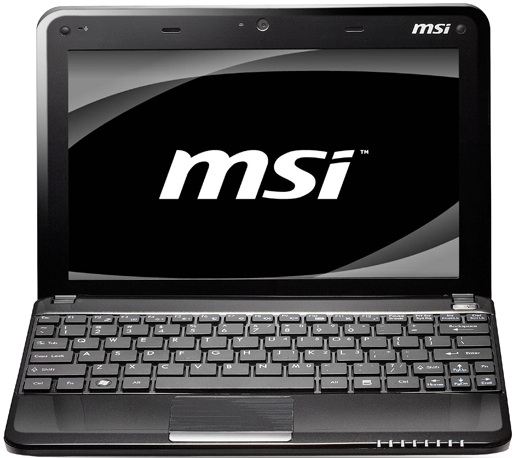 Specifications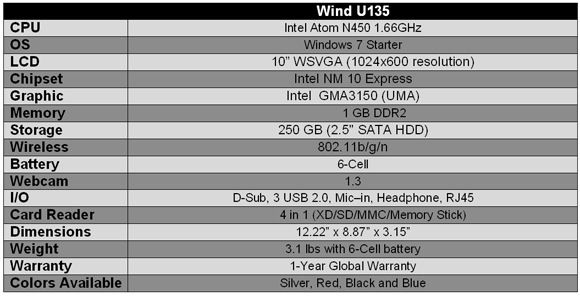 Where to Buy
Reviews Around the Web:

msi wind u135