Loading, please wait...
InfoSonics introduced their first Android powered smartphone, verykool s700, which features a 3.5-inch capacitive screen and optional dual SIM (3G/2G) capability. In addition to the main 2-megapixel rear-facing camera, there is a secondary front-facing VGA camera for video calling. The phone has Wi-Fi and Bluetooth 2.1 connectivity, and we optimized the battery to last approximately 1.5 days for the average user.
InfoSonics provides a custom designed user interface a number of attractive features including native push e-mail, GPS navigation, access to the Android marketplace and other instant messaging and social networking applications. Additional features include an E-compass, a 3-way gyroscope and a status LED which instantly signals a new message or missed call.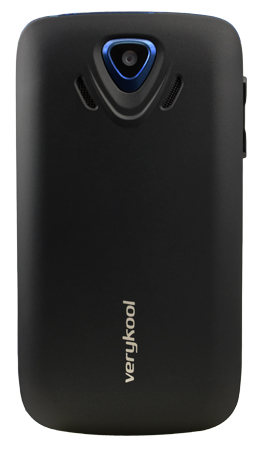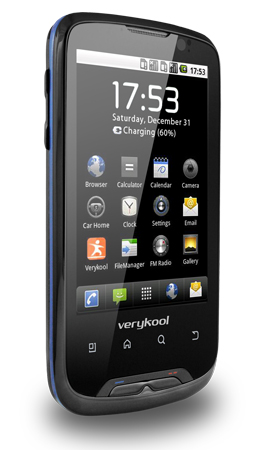 Features
Video recording and playback
Android version 2.2
Built-in FM radio and MP3 music player
SMS/MMS messaging
Can be used as a 3G USB tethering device
T-Flash memory expandable to 32GB (2GB embedded)
1400 mAh Li-ion battery with kill app for battery savings
Speakerphone, 72 polyphonic ringtones, 3.5mm audio jack and stereo headset included
Price and Availability
The verykool s700 is available now. Check price →
Where to Buy