Loading, please wait...
For 2012, Clarion announced the XR series Class AB entry level car amplifiers with black piano lacquer finish aluminum heat sinks. The XR amplifier line offers powerful balanced sound with high mass heat sink for longer playing time, high current, fast switching power and audio transistors for dynamic transient peaks. Multi-stranded windings on its power toroidal transformer contribute to its high efficiency power supply and oversized power capacitors give extra dynamic headroom.
The XR series amplifiers all include gold plated RCA power and speaker connections, unregulated MOS-FET power supply, ground loop isolation and soft turn-on/off circuitry. The XR2120 mono amplifier offers 570 watts of maximum power output, the XR2420 4-channel amplifier offers 480 watts of maximum power output and the XR2220 2-channel amp packs 280 watts of maximum power.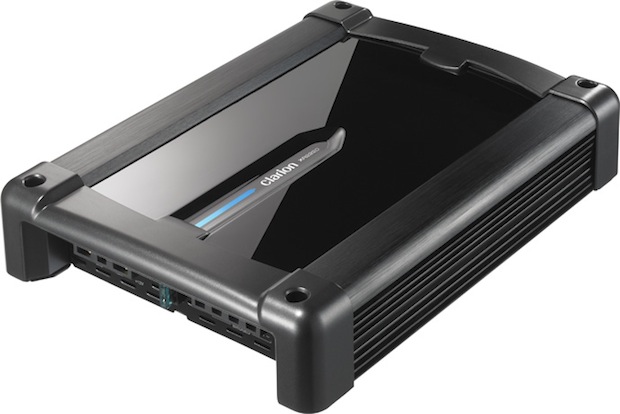 Photo: XR2220 Two-channel Amplifier
XR Series Class A/B Black Anodized Aluminum Power Amplifiers Feature:
Unregulated MOS-FET Power Supply
Selectable Bass Boost; 0/6/12dB @ 50Hz (XR2220 & XR2420)
Variable Bass Boost; 0-12dB @ 50Hz (XR2120)
Gold Plated RCA Power and Speaker Connectors
Adjustable Electronic High/Low Pass Crossovers (XR2220 & XR2420)
Ground Loop Isolation Circuit
Soft Turn-On and Turn-Off Circuitry
Speaker Level (High-Level) Inputs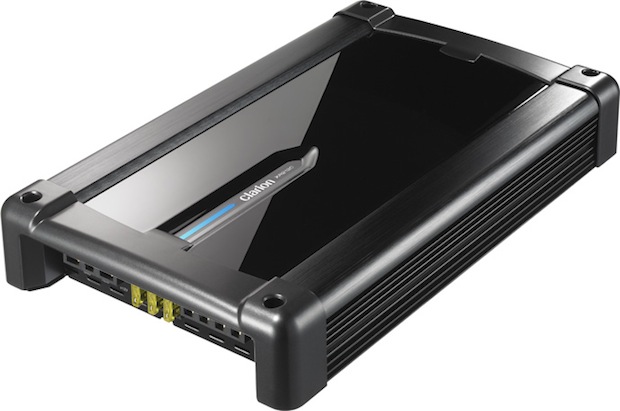 Photo: XR2120 Mono Amplifier
Specifications
| | | | |
| --- | --- | --- | --- |
| | XR2420 | XR2220 | XR2120 |
| Type | 4/3/2 Channel Power Amplifier | 2/1 Channel Power Amplifier | Mono Power Amplifier |
| MSRP | $249.99 | $149.99 | $249.99 |
| Continuous Rated Power into 4-Ohms | 60W x 4 | 65W x 2 | 280W x 1 |
| Typical power in 2-Ohm Load | 90W x 4 | 95W x 2 | 400W x 1 |
| Typical Power in Bridged Mode 4-Ohm | 180W x 2 | 190W x 1 | |
| Adjustable Electronic Low Pass Crossover | | | 30 – 300Hz |
| Dimensions | 14″ x 8-1/2 " x 2-3/16″ | 11″ x 8-1/2″ x 2-3/16″ | 14″ x 8-1/2″ x 2-3/16″ |
Where to Buy