Wicked Audio announced its latest earphones, the Wicked Helix providing EarHugger technology so you don't have worry them falling out of your ears. They are designed to fit comfortably and snug around your ear, guaranteeing an enjoyable listening experience.
The Wicked Helix's have a 10 mm driver and feature maximum noise isolation, which inhibits ambient noise, ensuring pure sound quality. The tip is gold-plated to prevent damage and corrosion, and the cord measures 1.2 meters long for maximum flexibility.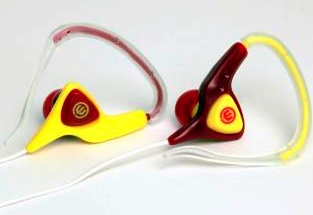 Price and Availability
The Wicked Helix earphones are offered in three color combinations: Blue/Orange, Magenta/Yellow, and Black/White for $14.99.