Provides Full HD 1080p resolution for optimum small screen entertainment
ViewSonic Corp., a leading global provider of visual display products, today launched the VT2230, the newest addition to its LCD TV line. The VT2230 is a 22-inch LCD HDTV that supports Full HD 1080p resolutions, giving consumers the sharpest picture quality in a stylized small format design. The TV is an ideal addition to a kitchen, den, bedroom or any room in the home needing a small screen HDTV. The VT2230 has an MSRP of $349 and is available immediately.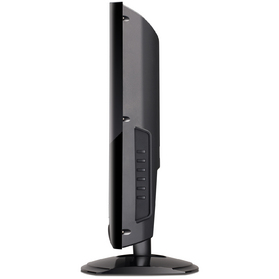 The VT2230 has key features ideal for the consumer who desires a high-definition television experience in a space other than the living room. High brightness combined with an 8,000:1 dynamic contrast ratio provide crystal clear picture quality. The integrated ATSC/NTSC/QAM television tuner and multiple connectivity options, including HDMI, allow multiple uses of the product, such as gaming in Full HD using Xbox™, Playstation, Wii™ and computer consoles. The product also complies with DVD and HD Blu-ray players. These connections provide users with superior picture quality while having the versatility to use on a desktop or in the game room.
"With this addition to our already extensive TV lineup, we continue to expand the definition of home entertainment to every room," said Jeff Volpe, vice president and general manager of ViewSonic North America. "The VT2230 is our most versatile model as its size allows it to fit almost anywhere within the home, bringing TV viewing to any room in the house."
The VT2230 has a 16:9 aspect ratio and a native 1920 x 1080 resolution panel, providing crisp images in places within the home where lighting may not be ideal.