Trends Audio's innovative Hi-Fi product, Trends Audio UD-10.1 USB Audio Converter(Transport) wins "Best Of 2008 Blue Note Awards" at EnjoytheMusic.com. Of the 150 products EnjoytheMusic.com's experts have reviewed within the past year only a handful have earned this prestigious award!
Trends Audio UD-10 USB Audio Converter is one of the best Audiophile Components Of 2008!
Bypass the sound card and Trends UD-10 USB Audio Converter plugs into the PC/Mac's USB port and lets the users connect the computer to their Hi-Fi or Home Cinema system easily, and with high sound quality. With the special circuit design, Trends UD-10 effectively isolated the serious interference from within the PC/Mac case. e.g. the high frequency data signals, the switching-mode power supply and the FAN motors, etc. It upgrades your PC/Mac to be a hi-end audio source.
"Thanks to the excellent power supply handling, the high accuracy clock and the sophisticated digital output circuit, the Trends UD-10 makes your PC/Mac to behave as a high-end CD transport to work with an external DAC. Yet, the Trends UD-10 and PC/Mac combination provides better sound quality, larger storage capacity and a more user-friendly interface than most standard CD players." said David Ho, the marketing director of Trends Audio.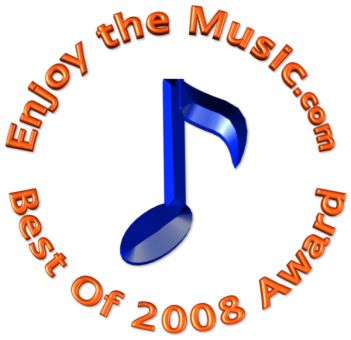 Here's what industry expert is saying about Trends UD-10 USB Audio Converter:
"Not only does the UD-10 allow you to convert a USB audio signal to multiple Coaxial, Toslink, or AES/EBU digital outputs, but it also delivers an analog signal. Either a USB connection or an external battery can power the UD-10. In my system… I dare anyone to find an audio device that does so much so well. The Trends UD-10 is simply a must-have for anyone with a computer-based recording or playback system."
Just refer to the following link for the full review of Trends UD-10 USB Audio Converter:
http://www.enjoythemusic.com/magazine/viewpoint/0607/nearfield16.htm
About Trends Audio UD-10
Trends Audio UD-10.1 USB Audio Converter has received prize from reviewers, audiophiles and music lovers worldwide. Trends Audio is looking for dealers to resell their products in different countries. The suggested retail price of Trends UD-10.1 is only $169 including Battery Kit.
Trends Audio UD-10 Reviews
From Critics Around the Web