TiVo Inc. today announced the availability of personalized internet radio service Pandora on all broadband-connected TiVo Premiere boxes. The launch of the Pandora application is yet another example of TiVo delivering on the promise to bring the best of cable, movies, web and music, all in one box.
Pandora gives people music they love through personalized radio stations, created instantly from a single song, artist, composer or genre 'seed.' Simple thumbs-up and thumbs-down feedback quickly refine stations to each listener's taste. The Music Genome Project, a deeply detailed, hand-built musical taxonomy, powers Pandora's personalization — using musicological "DNA" and constant listener feedback to craft personalized stations from a growing collection of hundreds of thousands of recordings.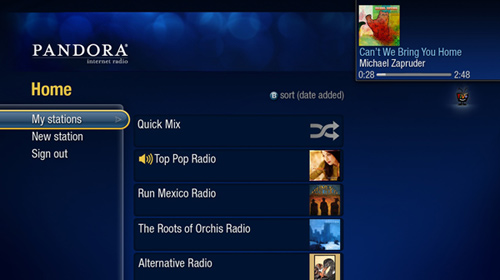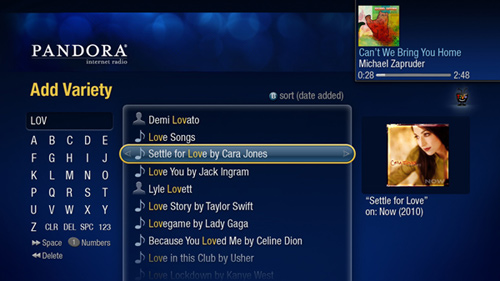 On TiVo, consumers can create a new free Pandora account, or sign-in with existing Pandora accounts to seamlessly and immediately enjoy their current stations on the television set. Users can also access Pandora stations created on TiVo on any other platform where they listen to Pandora, including PCs and smartphones and other connected devices.
Pandora joins TiVo's current musical lineup of Rhapsody, Live365, Music Choice and songs connected from a PC or Mac music library*.
* To stream songs connected from a PC or Mac, you will need TiVo Desktop software for PC or TiVo Desktop software for Mac. TiVo Desktop software is not required to use Pandora, Rhapsody, Live365 or Music Choice.