Sony announced new VAIO F Series multimedia laptop models including a top-of-the-line Signature Collection notebook in white. The 16.4-inch screen size is ideal for enthusiasts who want to game, watch movies or listen to music anywhere, anytime. This laptop packs the power and state-of-the-art performance of a full-sized PC into a portable design.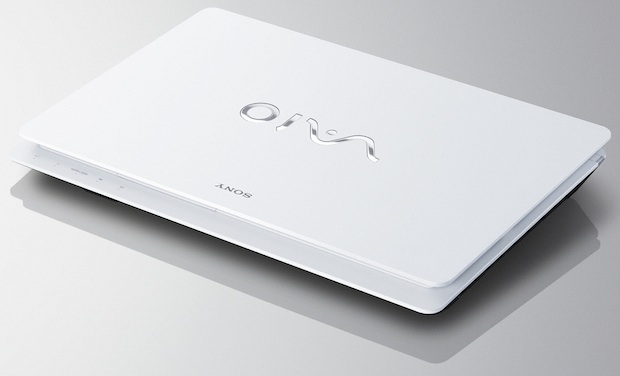 Multimedia Features
Experience Blu-ray Disc movies and games in stunning 1920×1080 Full HD 1080p on a 16.4-inch widescreen display
Enjoy cinematic sound with S-Force Front Surround 3D technology and rich audio sound from Dolby Home Theater v3
Outstanding graphics performance and responsive game play with NVIDIA GeForce GT 540M (1GB) or 520M (512MB)
Type and chat in dim light with backlit keyboard and HD web camera powered by an Exmor sensor
Press VAIO button to enjoy your media in a whole new way with Media Gallery software
Connect your VAIO PC to a PlayStation 3 system and other Sony connected devices with Remote Keyboard
A/V control buttons let you play, pause, stop and move from track to track with ease
Performance Features
Quad Core Intel Core i7 processor for visibly smart performance at its best
Genuine Windows 7 Home Premium
USB 3.0 ports allow for speedy transfer to external devices
Up to 750GB HDD for extra-large capacity and storage
One touch web access without full boot up into Windows with WEB button
Maintain and troubleshoot PC issues with VAIO Care software, just push ASSIST
Price and Availability
Available May 25, 2011 for pre-sale at sonystyle.com/fseries for about $1,100. The new F Series comes in silver, matte black or a premium white Signature Collection model for $1,399.