Sony announced the STR-DA3700ES A/V Receiver which features a new and more convenient activity-based user interface that includes an easy set-up wizard. In addition, the STR-DA3700ES offers Faroujda 1080p upscaling and a variety of networking options, including built-in apps for both iOS and Android devices.
The STR-DA3700ES A/V receiver will be one Sony's first to offer a full range of BRAVIA internet streaming services, including streaming both music and video content. Consumers can choose streaming options from Sony Entertainment Network, Netflix, YouTube, Pandora and other content providers.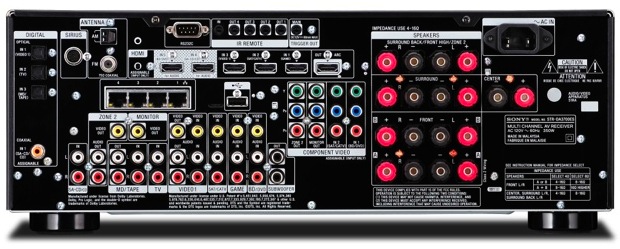 Price and Availability
The Sony STR-DA3700ES A/V Receiver will be available November 2011. Pricing was announced. We will update this post when more information becomes available.
See more about: A/V Receivers, Sony Receivers, Sony BRAVIA