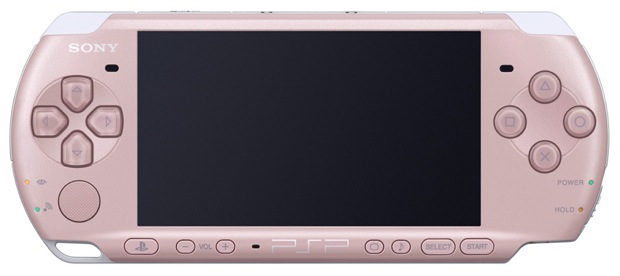 New Colors: Turquoise Green or Blossom Pink PSP Available in November 2009
This November, Turquoise Green and Blossom Pink will be joining the ever-growing line-up of coloured PSP-3000 models, providing a lighter touch of colour for PSP owners to express their own style and personality as they play the best games, watch movies on the move, take pictures, talk with Skype, listen to music and enjoy a whole world of entertainment in their hands.
Each new colour will be available either on their own or packed with a brand new blockbuster game. Turquoise Green will be bundled with LittleBigPlanet and other packs due to out later this year include PSP Gran Turismo Edition, Hannah Montana: Rock Out the Show with Lilac Purple PSP, Tekken 6 with Piano Black PSP and Assassin's Creed: Bloodlines with Piano Black PSP, plus a whole lot more.