Scosche introduced sneakPEEK auto, an in-car audio and video output solution for iPad, iPhone and iPod. The A/V cable enables a direct connection to a car audio system, allowing users to watch movies, TV shows, music videos or listen to high quality music in the car.
The 9 ft. of high-quality, shielded cable gives installers the flexibility to route the cable virtually anywhere in the vehicle for a seamless install. The integrated switch allows users to change between playing video on an external monitor or on the iOS device's screen.
The sneakPEEK auto boasts all-metal barrel connectors with gold plated RCA's and integrated strain relief construction for a superior audio connection and enhanced durability. The 10W charging circuitry allows all iOS devices to be charged during playback including the power hungry iPad models. Additionally the sneakPEEK auto features a stepped connector that allows users to connect without having to remove their case.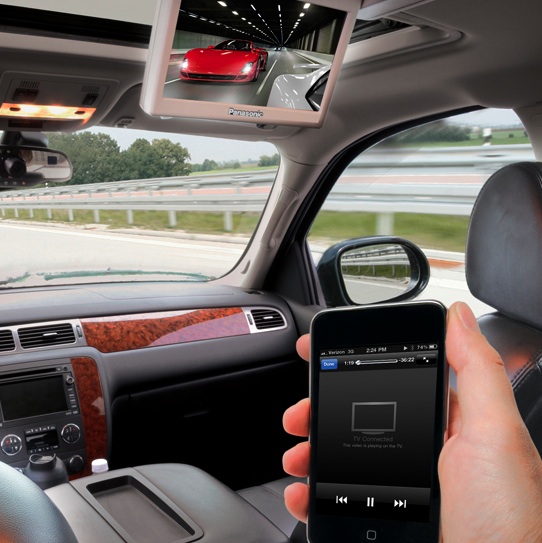 Price and Availability
The Scosche sneakPEEK auto (model IPAVC) is available for $74.99.
Buy direct from scosche.com – use promo code TECHHEAD for 20% off
More news about: Scosche, Cables, Car Audio