Satechi introduced the Divoom iFit-2 iPod/iPhone/iPad portable speaker dock that doubles as a stand for other devices including BlackBerry, Motorola Xoom, Galaxy Tab, HTC Evo and more.
The 6 watt (3-watt x 2) speaker delivers portable sound and can connect to any device with a 3.5mm jack. The iFit-2 features an opening for a 30pin connector or other charging cables allowing users to charge and play any smartphone or tablet. Equipped with a rechargeable lithium-ion battery, the iFit-2 delivers up to 7 hours of playtime. Additionally, the slanted and compact design of the speaker stand gives users optimal viewing angle for FaceTime, watching movies and controlling music.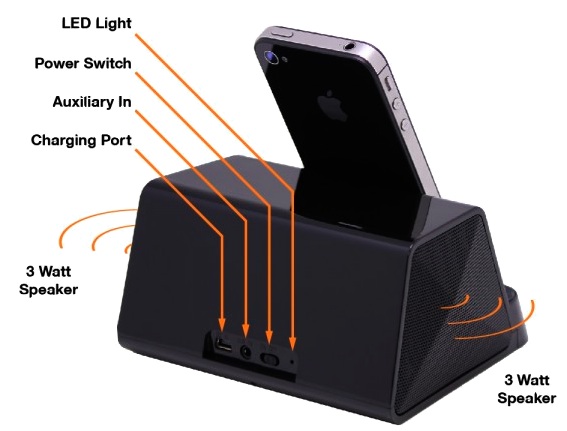 Price and Availability
The Satechi Divoom iFit-2 speaker stand is available now for $29.99.