Satechi announced the Divoom iBase Dock Station, compact and round speaker for iPod, iPhone or iPad that delivers room filling sound while charging the iOS device. It is ideal for the home or office.
The Satechi Divoom iBase Dock Station features four full range neodymium dynamic drivers able to deliver high quality audio. The 20.6 oz., clutter-free speaker is perfect for listening to music and charging an iOS device while at home or in the office. Additionally, the small yet powerful speaker has a vertical support to ensure the iOS device is safely secured in place. The Satechi Divoom iBase Dock Station is also compatible with other MP3 players via the 3.5mm line-in jack.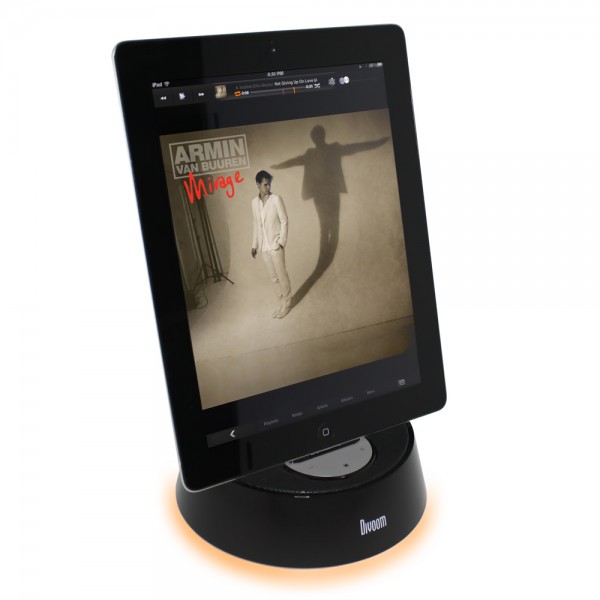 The iBase Dock is compatible with iPad, iPad 2, iPad 3, iPhone 4S, 4, 3GS, 3G, iPod Touch 1st, 2nd, 3rd, 4th Gen, Nano 6th Gen, Classic with docking and with all devices has 3.5 mm aux jack. It comes with a one year warranty.
Price and Availability
The Satechi Divoom iBase Dock is available now for $44.99 at Satechi.net or Amazon.com.