Samsung Unveils 10 Mega-Pixel DSC With High-Definition Video Capability 24mm Ultra-Wide Angle, 10 Mega-Pixel Digital Camera Shoots Video in HD
Samsung is proud to announce the NV24 HD — a 10 mega-pixel pointand-shoot digital camera capable of shooting high-definition video. Additionally, with measurements of 3.8″ x 2.4″ x 0.7″, the NV24 HD is a sleek, stylish and sophisticated 24mm ultrawide angle, 10 megapixel digital camera. The flagship model of Samsung's revolutionary and award-winning NVSeries, the NV24 HD is the ideal digital camera to compliment the high-definition lifestyle of today's tech savvy consumer.
The NV24 HD gives shooters the ability to record video in 720p high-definition at a maximum frame rate of 30fps. Shooters can also take advantage of a movie stabilizer and optical zoom while recording video and with Samsung's Successive Recording mode, can pause, and then resume filming without having to save the clips as individual files. Additionally, the NV24 HD utilizes H.264 compression, a codec for highdefinition video that has become an industry standard. To enjoy the NV24 HD's high-definition video on an HDTV television, consumers simply dock the camera into a proprietary Samsung HDMI CEC (Consumer Electronics Control) cradle (sold separately). For added versatility, when the HDMI CEC cradle is connected to a high-definition Samsung digital television, end-users can navigate the NV24 HD's menu using their TV's remote control. The HDMI CEC cradle also gives shooters the ability to view and share their images in high-definition clarity, further enhancing the digital imaging experience.
With an ultra-wide angle, 24mm Schneider lens and 3.6x optical zoom, the NV24 HD gives shooters the ability to capture more of a desired scene and fit it into the frame, ideal for shooting landscapes or large groups of people. Combined with the camera's new DRIM Engine, the NVSeries' new image processor which yields outstanding image quality and blazing speed, the NV24 HD is one of the most technologically advanced cameras Samsung's digital imaging arsenal.
"When Samsung launched the NV-Series in 2006, our goal was to create a family of digital cameras that would redefine the digital imaging industry," said Stewart Henderson, Vice President Marketing, Samsung Opto-Electronics America. "We took our R&D and engineering to a whole new level and the result was groundbreaking. That same level of dedication is evident in our newly introduced NV digital cameras, especially with the NV24 HD. Our design engineers rose to the challenge of developing a digital camera to compliment the high-definition lifestyle of today's consumer and I'm proud to call that camera the most advanced point-and-shoot camera in Samsung's history," concluded Mr. Henderson.
Adding to the NV24 HD's impressive feature set, Samsung has also included
Dual Image Stabilization, which combines both Samsung's improved and Optical Image Stabilization (OIS) and Digital Image Stabilization (DIS). When selected, OIS and DIS work simultaneously to provide blur -free images, no matter how shaky the user's hand may be.
In keeping with the NV-Series' philosophy of encouraging users to get the most out of their camera's robust functionality, Samsung has included a new, secondary Photo Style Selector (PSS) dial, which represents a revolution in both design and functionality. Located on top of the NV4's slim-styled body opposite the standard mode dial, the PSS dial allows users to set the NV4 to a designated shooting mode. By empowering the shooter's thumb, the PSS dial brings a host of creative effects to the fingertip, allowing the user effortless access to seven types of color profiles, including Soft, Vivid, Forest, Retro, Cool, Calm and Classic.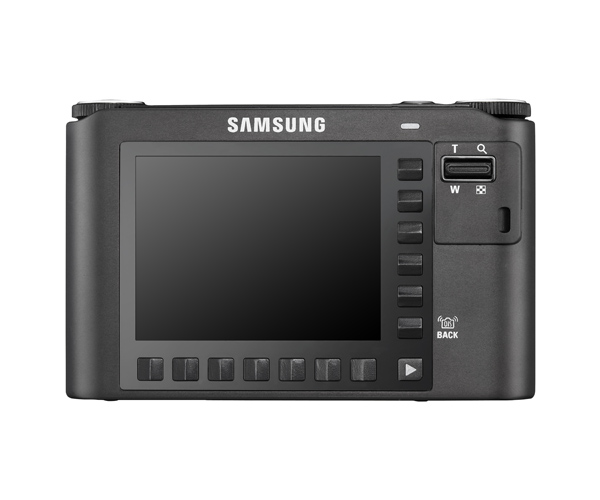 Situated on the back of the NV24 HD's brushed black, stainless steel body is Samsung's Smart Touch user interface. Smart Touch enables easy navigation of the camera's comprehensive feature set by simply sliding a finger across the control buttons positioned around the camera's 2.5″ LCD screen, which will automatically brighten or dim depending on the current lighting situation. For reviewing and sharing images with others, the NV24 HD also features an intuitive Multi-Slide Show. With Mutli-Slide Show, endusers can playback their images using five different slide transitions and can also have their images set to scroll to the camera's preloaded music or their own favorite MP3 files.
Users can also take advantage of advanced features such as Face Detection and Self Portrait mode. Face Detection technology makes taking pictures of family and friends a snap, as it detects up to nine faces and automatically adjusts focus and exposure to ensure better composition and image quality. Self Portrait mode is a unique functionality that takes the guessing out of taking a self portrait. By utilizing Face Detection technology, the NV24 HD automatically detect the user's face, adjusts focus and exposure, and will only allow a photo to be taken if the subject is centered in the frame. Additionally, with the ability to shoot at ISO 3200 and 14 scene modes to choose from, including Night, Portrait, Children, Landscape, Close-Up, Text, Sunset, Dawn, Backlight, Fireworks, Beach & Snow, Cafe, Food, and Self Portrait, shooters can effortlessly adjust the NV24 HD and capture the best image possible in any setting.
The NV24 HD also boasts a Function Description feature. Designed to reduce the intimidation factor of the camera's various modes, the Function Description automatically provides a brief and easy to understand description of each setting when scrolling through the camera's menus, helping the end-user determine which setting is appropriate for their current shooting scenario.
NV24 HD: $349 MSRP — Available March 2008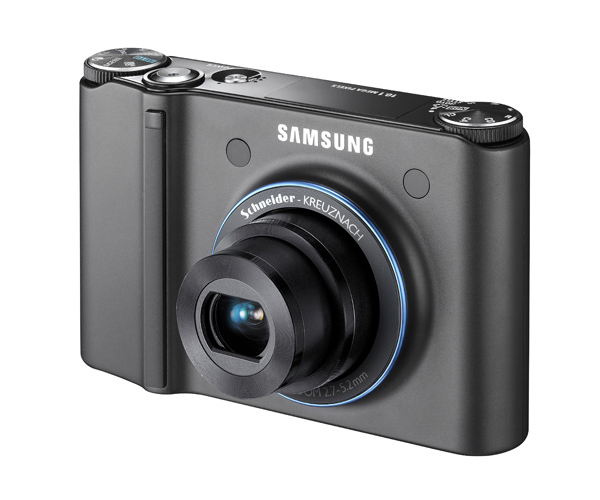 Samsung Opto-Electronics America, Inc., Ridgefield Park, N.J., is the U.S. subsidiary of Samsung Techwin Co., Ltd., Sungnam Kyungki-Do, Korea. Samsung Opto-Electronics markets a full line of auto focus cameras, zoom and digital cameras for the amateur as well as the professional under the Samsung brand name.
For full specifications and hi-res images visit the Samsung Camera website at: www.samsungcameraUSA.com