Samsung just announced the launch of its line of 50 Series LED-backlit monitors. The displays, which range from 20 to 24 inches, combine top-flight image quality, design leadership, and are created to be ecologically responsible throughout their life cycle.
"The 50 Series LED monitors redefine what a desktop display should deliver to users," said Young Bae, director of display marketing Samsung Information Technology Division. "Samsung created this family with the complete user experience in mind. These monitors deliver top-quality images and, with a slim 19mm profile, elegant housing and sophisticated Touch of Color gray bezel, are just as attractive on the eye when turned off. Samsung has also incorporated a range of design features to reduce energy consumption and make the monitors fully recyclable. This ensures that the 50 Series' footprint on the environment is as small as on the user's desktop."
Top-flight image quality
Samsung's 50 Series LED backlit monitors are available in four sizes — the 20 inch, BX2050, 21. .5 inch BX2250, 23 inch BX2350 and 24 inch BX2450. Each delivers formidable image quality, with a >95% sRGB color gamut and 170 degree horizontal viewing angle. The monitors also contain Samsung's "Magic Angle" technology, ensuring that whatever angle the image is viewed from, the user can tailor settings to maintain full contrast and color depth.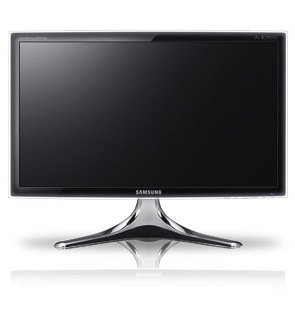 Eco-conscious design
Users of 50 Series monitors can both save money on their electricity bills and save landfills from hazardous waste. The displays each consume up to 40 percent less energy than same-sized CCFL backlit monitors. The 50 Series LED monitors contain no mercury, halogens or volatile organic compounds, ensuring they are fully recyclable. Thanks to this, 50 series monitors have earned the prestigious Energy Star 5.0 rating.
High-end styling
The 50 Series LED monitors are an attractive addition to any home or office. They each incorporate an ultra-slim, 19mm profile and are designed with a Touch of Color gray bezel. In addition, the displays have a sophisticated wave pattern back and a chrome-plated boomerang stand. The starlight touch buttons controlling the displays' functions add another layer of style to the 50 Series.
BX2050 Key Specs
BX2250, BX2350, BX2450 Key Specs

Ultra-slim 19mm design
MEGA Dynamic Contrast Ratio (Static Contrast Ratio 1000:1)
5ms response time
VGA, DVI-D inputs
1600×900 resolution
"Touch of Color" (ToC) technology

Ultra-slim 19mm design
MEGA Dynamc Contrast Ratio (Static Contrast Ratio 1000:1)
Ultra-fast 2ms (GTG) response time
VGA, two HDMI inputs, audio output
1920×1080 resolution
"Touch of Color" (ToC) technology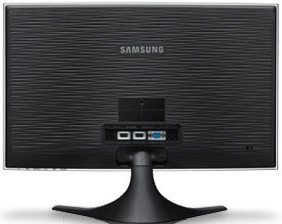 Price and Availability
The 50 Series will be available in July 2010, priced at: