Roku updated its line of streaming media players with three new models, the Roku 2 HD, Roku 2 XD and top-of the line Roku 2 XS, each of which bring casual gaming to the TV alongside Roku's large and growing selection of entertainment. Roku 2 players also feature a sleek new design that's more energy-efficient than before, using less than two watts of power.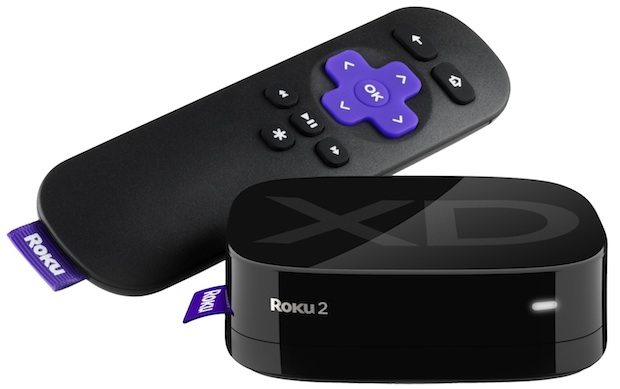 Roku 2 HD and XD offer the same remote
The Roku 2 platform offers nearly 300 channels of streaming entertainment including movies and TV shows from Netflix, Hulu Plus, Amazon Instant Video and Crackle; live and on-demand sports from NBA Game Time, NHL GameCenter Live and Ultimate Fighting Championship; music from Pandora, MOG, Rdio and TuneIn Radio; photos and videos from Flickr and Vimeo; plus news and entertainment from around the world.
New channels launching soon on Roku 2 include Facebook, AOL HD, and FOXNews.com. Additional games will be available shortly after launch including Angry Birds Rio and Angry Birds Seasons.
A Streaming Player for Everyone
All three Roku 2 models feature built-in wireless, Bluetooth for connecting a game remote and a microSD slot to support additional game storage. The Roku 2 HD player supports up to 720p HD video while the Roku 2 XD player supports up to 1080p HD video. Roku 2 also adds several significant enhancements to its acclaimed Netflix experience, including support for English subtitles, Dolby Digital Plus 5.1 pass-through and up to 1080p HD video quality (on the XD and XS models).

Roku 2 XS includes enhanced Game Remote with motion control
The Roku 2 XS player provides the ultimate casual gaming experience on the TV. Now, Angry Birds fans who love to launch birds at jeering green pigs can enjoy the full version of the game for the first time on the TV, free of charge. The Roku 2 XS includes the new Roku Game Remote with motion control which has been optimized for bird-slinging action on the big screen. The Roku 2 XS also features an Ethernet port for a wired Internet connection and a USB port for playing music, videos, and photos off of any USB drive.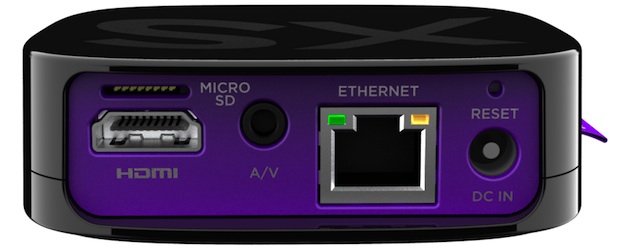 Roku 2 XS rear panel includes an ethernet port

Roku 2 HD and XD rear panel is identical
Pricing and Availability
Roku 2 HD → $59.99 (720p playback)
Roku 2 XD → $79.99 (1080p playback)
Roku 2 XS → $99.99 (1080p playback, adds ethernet and USB ports, enhanced remote)
Since all Roku 2 players support casual games, customers will be able to purchase the game remote with motion control for use with the Roku 2 HD and Roku 2 XD players. The Roku Game Remote will be available in the coming weeks as part of a bundle that includes a 2GB microSD card for a suggested retail price of $29.99 at Roku.com.