Hands Free Echo Canceling and Noise Reduction Mini Array for the Car PC Market
Phoenix Audio Technologies announced the MT107A, a DSP based echo canceling and noise reduction processing box that introduces Phoenix's unique technologies into the automotive environment. This new development allows for high quality hands free and headset free audio communication in your vehicle.
"The Automotive PC users which were an essential part of the MT107A's development process refused to accept the low quality audio solutions previously available in the automotive market. The MT107A addresses this need for a high-end echo canceling and noise suppression system, improving automotive cellphone communication. By incorporating some of our proprietary technologies we are able to significantly improve the quality of the hands-free telephone experience. These include the incorporation of a new mini-array technique introduced here for the first time. This truly groundbreaking product provides a simple solution to ensure superior audio quality in the toughest of environments." said Joseph Marash, CEO and founder of Phoenix Audio Technologies. "With the introduction of the MT107A, Phoenix continues the tradition of delivering the highest quality and easy to use conferencing solutions which no one else offers."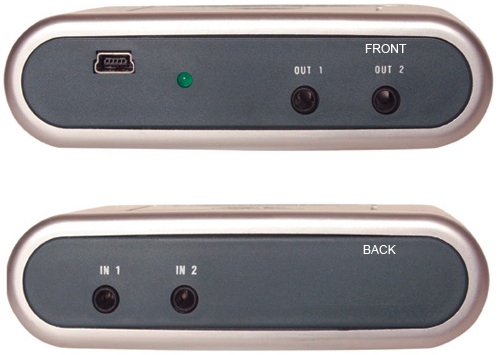 The MT107A is the newest member to the Phoenix Audio Technologies line of products. It comes as part of a complete car kit, which includes a stereo microphone, a USB cable and a stand. In addition, the end users will be able to download a SDK, which will allow them to modify certain parameters to cater to their specific needs. See user manual (pdf).