Philips introduced the DS9800W Fidelio SoundSphere Docking speaker with AirPlay which streams songs directly from iPod touch, iPhone, iPad and also iTunes. These modern speakers provide 2×50-watts power with DSP processing to restore details of compressed music. While the uniquely curved speaker design with free-floating tweeters is said to deliver sound in all directions for a deeper and wider audio impression with minimized interferences.
Philips says the carefully designed curved back cover creates a highly effective acoustic structure for sound reproduction. Its clean curve enforces the rigidity of the speaker cabinet, dramatically reducing internal resonance and eliminating the vibration and distortion of sound.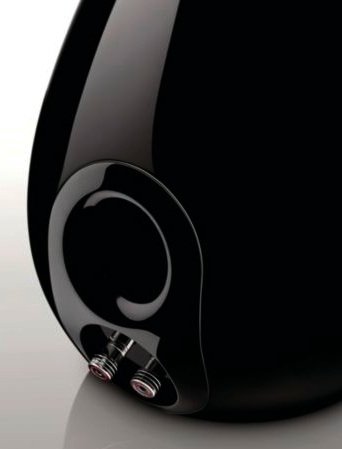 Each SoundSphere speaker features a tweeter that hangs above the speaker box. The tweeter is able to emit sound more clearly and in all directions. Precise audio crossover engineering and careful positioning of the woofer to embrace the tweeter ensures minimized interference and even more natural sound.
FullSound technology faithfully restores sonic details to compressed music, dramatically enriching and enhancing it, so you can experience CD music without any distortion. Based on an audio post-processing algorithm, FullSound combines Philips' renowned expertise in music reproduction with the power of the latest generation Digital Signal Processor (DSP). The result is fuller bass with more depth and impact, boosted voice and instrument clarity, and rich detail.
A free Philips Fidelio app brings lots of cool exclusive features to your Fidelio. You can listen to your favorite radio shows, discover new music with thousands of Internet radio stations worldwide, browse through your music collection and share what you're listening to with friends via Facebook and Twitter. With a press of a button, the detail song information is available for any music file, or song broadcasting by radio stations instantly. In Clock mode, it lets you set multiple customized music alarms and gives updated weather reports.
An AUX-in port is available for easy connection to almost any electronic device and a remote control is included. Multi-room audio playback and control is also possible with multiple speaker pairs in separate rooms.
Price and Availability
The Philips DS9800W is available now for $799 (U.S.) or £699.99 (U.K.).