Outlaw Audio Celebrates Their Tenth Anniversary With a New 10-inch Ultra Compact Powered Subwoofer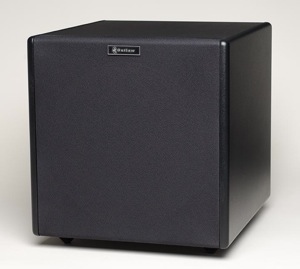 Over the years we've often been asked we have never offered an ultra compact, high output subwoofer. Yes, small subs deliver great linear bass but they never play really deep or really loud. For precision deep bass with high output, it has been necessary to put large woofers in even larger cabinets. Forced to decide between compromised bass performance and subwoofers the size of small compact cars, the only "true" option was a larger cabinet.
That is, until today. Introducing the Outlaw ECS-10 Powered Subwoofer, a design that meets our requirements to deliver the ultimate blend of precision bass and high output levels, all in a diminutive cabinet well under 14 inches cubed! Thanks to a 1,000 watt RMS/2,000 watt peak amplifier, a long throw 10″ woofer with a 22 lb magnet structure and 8″ piston, the ECS-10 delivers reference level output volume down to 23Hz, and does that all in an amazingly small form factor. The price will be equally amazing at $849.
A Special Reservation Offer
A small initial run of these audiophile subwoofers will be arriving in seven to ten days, which means you could have one in your own system in about two weeks. Reservations are now available, and we'll take $50 off if you place your reservation order before our first shipment. Initial supplies will be limited.