NZXT announced the HALE90 Power Supply line consisting of wattages including 550W, 650W, 750W, 850W, and 1000W. The lineup was built from the ground up specifically customized for gamers and enthusiasts and offers incredibly efficient operation that will meet the needs of even the most power hungry enthusiasts.
Maximum Efficiency — HALE90 was awarded the highly coveted 80+ Gold certification ensuring that the series operates at ultra high efficiency. At 20%, 50%, and 100% loads efficiencies are 87%, 90%, and 87% respectively. Additionally, each PSU consumes less than 1W during shut off status and complies with the newest Energy Star standards.
Whisper Quiet — Simple 140mm two ball-bearing fan operates with minimal noise even at full load. Approximate decibel levels are 20db for wattages between 550-750W and 30db for 850W and above.
Premium Components — HALE90 employs a strong single +12V rail that delivers stable & clean current delivery under a heavy load. It's designed with 100% Japanese capacitors that ensure longevity and better reliability.
Modular Design — Modular cabling allows the user to select which cables they want to use, optimizing cable management and minimizing cable clutter for enhanced airflow. Cables are flat for easier routing and bending inside of the chassis.
Safety Precautions — Offers voltage, current, power, under voltage, and short circuit protection which automatically shuts down the PSU to prevent further system damage.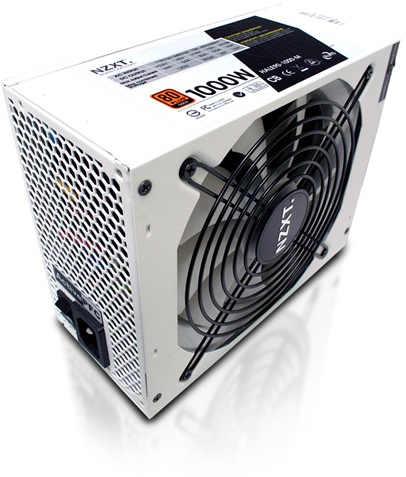 HALE90 pricing:
HALE90 is available for purchase now and includes a 5 year manufacturer's warranty.
About NZXT
NZXT is a global brand established in 2004 as a PC hardware company built on the dreams of gamers. Their unique lineup of award-winning gaming hardware is completely inspired by gaming culture with product designs driven by the worldwide community of PC Enthusiasts and gamers. Combining unique design and unparalleled performance, gamers can find quality hardware representing their own style and personality in NZXT.
NZXT HALE90 Reviews
From Critics Around the Web