Nokia today announced the Nokia 5330 Mobile TV Edition, an entertainment hub that combines mobile broadcast TV (DVB-H), social networking, music and gaming in one compact 3G device. With mobile broadcast TV consumption on the rise – by 2012 there will be over 300 million people worldwide watching TV on their mobile phones – this handset offers easy access to anyone wanting to enjoy an exceptional live, on-the-move TV experience.
Nokia vice president Mark Selby said, "The introduction of the Nokia 5330 Mobile TV Edition responds to the arrival of DVB-H broadcast mobile TV networks in new markets and offers an affordable device for new and existing customers alike. Customers are increasingly watching a variety of programmes on their mobiles, such as drama programs, news and sport, for a longer period of time. The Nokia 5330 Mobile TV Edition has the sound and image quality to hold audiences captive."
Watch TV. Anywhere.
Thanks to the Nokia 5330 Mobile TV Edition's DVB-H technology, programs burst through the QVGA 2.4″ screen in full-colour, crystal clear, sharp images. Plug in 3.5mm headphones for personal viewing or use the loudspeaker option to share the experience with friends and family.
With one-click access to live broadcasts, the Nokia 5330 Mobile TV Edition can pick up the best channels around. Set reminders for favorite shows to make sure key episodes aren't missed and create personal channel lists with Nokia's innovative Electronic Program Guide (EPG) for a truly tailored mobile broadcast TV experience.
The Nokia 5330 Mobile TV Edition provides broadcast picture quality while the headset acts as an antenna for outstanding reception, so no blank screens or interference during those all important moments. Long battery life gives up to six hours of DVB-H usage; enough time to watch three football matches – or six episodes of a soap opera – before recharging. The Nokia 5330 Mobile TV Edition will retail for 155 Euros before taxes and subsidies.


Franklin Selgert, Chairman, Broadcast Mobile Convergence Forum said, "It is essential for DVB-H service providers to have a variety of devices capable of serving the mass market. Having a complete portfolio of handsets is pivotal for the commercial success of mobile TV. The new Nokia DVB-H enabled mobile phone, the Nokia 5330 Mobile TV Edition, is a great addition to the current portfolio of broadcast TV-capable handsets."
Catch up with friends. Anytime.
The Nokia 5330 Mobile TV Edition comes with all the latest social networking software, making it simple to stay in touch with friends via Ovi Contacts, Facebook, MySpace and YouTube. Post status updates for friends and family to follow or instant message (IM) them via Windows Live™ Messenger, Google Talk, Yahoo! Messenger, ICQ, AOL and many others.
Capture photos and video clips, day or night, using the 3.2 megapixel camera with 4x digital zoom and LED flash before uploading and sharing favourite shots via sites such as OviShare and Flickr. Alternatively, email them via Ovi Mail, Nokia Messaging, Windows Live Messenger, Gmail, or Yahoo! Mail.
Play music. Whenever.
Accessing music and other apps is easy with dedicated music keys and links to the Nokia Music store (where available). The Nokia 5330 Mobile TV edition is also compatible with Nokia's innovative Comes with Music service – providing free, unlimited access to millions of tracks. Download free music anytime, anywhere – and keep all the music forever.
Keep up-to-date. Wherever.
Check out the choice of personalized media and applications in the Ovi Store. A one-stop-shop for thousands of applications, games, videos, podcasts, productivity tools, web and location-based services and more, means personalizing the Nokia 5330 Mobile TV Edition is just the touch of a button away.
Mobile TV. Roll-out.
Nokia and Nokia Siemens Networks work with more than 30 operators worldwide on Mobile TV implementations. Commercial launches with Mobile TV services based on DVB-H and OMA BCAST standards include Austria, Finland, Ghana, Kenya, India, Italy, Namibia, Nigeria, Netherland, Philippines and Switzerland. Additional commercial launches can be expected during the next 12-18 month in more than 20 countries.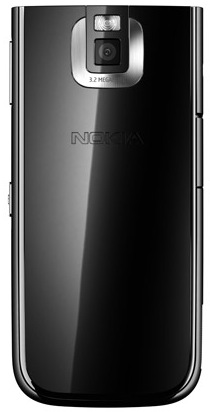 Stefan Schneiders, Head of Mobile TV solutions at Nokia Siemens Networks said, "It is great that Nokia has affirmed its commitment to DVB-H by launching the Nokia 5330 Mobile TV Edition. 2010 brings a series of high-profile global sporting events and this is a good opportunity for operators to create, drive and bundle innovative mobile TV services based on DVB-H. In fact, during the 2006 World Cup, Italy saw the launch of the most successful mobile TV Broadcasting service in Europe."
Francois Theron, CEO at DStv Mobile comments: "DStv Mobile has rolled out DVB-H networks in Kenya, Nigeria, Ghana and Namibia and we are currently rolling out a number of new networks in other African countries. Our success has been built around offering innovative and premium television content at an affordable price while facilitating access to inexpensive handsets which suit the requirements of consumers in Africa. The introduction of the Nokia 5330 Mobile TV Edition is a welcome development as Nokia is a trusted brand in Africa and will further encourage television viewers to access entertainment, sport and news on the DStv Mobile platforms."
Vincent Grivet, Vice President, Mobile TV TDF, France said "We are very excited by the launch of the Nokia 5330 Mobile TV Edition. It is a highly seducing and compelling device and will be the perfect platform for introducing both European mobile users and operators to a high quality and constraint free mobile TV experience. This is exactly what the industry has been waiting for to accelerate the broadcast mobile TV roll out, and we look forward to the successful and fast distribution of this innovative device in our key European markets such as Finland, Austria, Germany and France.
Vincenzo Novari, CEO at Hutch 3G, Italy, said: "As the largest handset producer in the world, Nokia's announcement is real evidence of their commitment to the development of the broadcast mobile TV market. Networks, content and handsets made for mass consumer consumption are the key ingredients for fuelling the market's growth".
Erik Sylvestersson, Vice President Sales & Marketing at DNA Finland said: "Live digital TV broadcasts over DVB-H networks is becoming more accessible to more people. In Finland, we have found that sport and news are the key drivers for broadcast mobile TV consumption among consumers. People want to be able to watch the action as it happens – rather than settle for highlight shows once they get home. Consumers expect an exceptional on-the-move TV experience at an affordable price, something the Nokia 5330 Mobile TV Edition is fully equipped to deliver."
Compatibility with the aforementioned services may be limited to certain countries.
Nokia's first commercial DVB-H device was the Nokia N92, launched in November 2005. Nokia's DVB-H device range includes the Nokia N92, Nokia N77, and the Nokia N96. In addition Nokia enables DVB-H reception on multiple devices including the Nokia N97, Nokia N97 mini, Nokia N86 8MP, Nokia E75, Nokia 5800 XpressMusic and Nokia X6 by using the Nokia Mobile TV Receiver SU-33W.