14-megapixel camera with 10x optical zoom, 720p HD Video and 3.0-inch LCD bright Clear Color Display
Nikon just announced the 14.2-megapixel COOLPIX S8000 digital camera. Hidden inside the COOLPIX S8000's slender body resides a powerful and versatile 10x Optical Zoom-NIKKOR ED glass lens that produces incredibly sharp, crisp images up close or far away. To banish the blur at any focal length, the S8000 features a 4-way Image Stabilization System and ISO settings to 3200. Additionally, the S8000 has the ability to record HD movies (720p) at 30 frames per second (fps) with stereo sound, and features an ultra high-resolution 921,000-dot Clear Color Display LCD for sharp, clear viewing of images.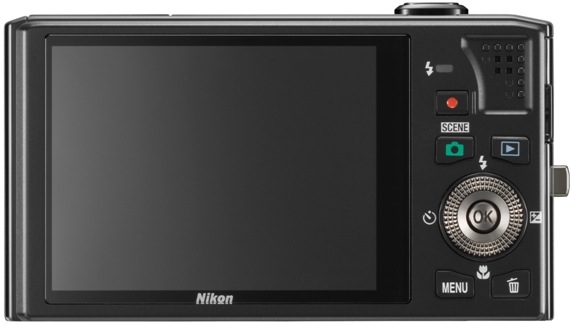 The 14.2-megapixel COOLPIX S8000 digital camera also includes a new feature called the Creative Slider, which simplifies adjusting brightness, saturation and color tone in-camera by utilizing the Rotary Multi Selector. Another new feature, Advanced Flash Control, allows users to create more natural-looking flash shots by utilizing higher ISO settings and faster shutter speeds in low light as well as apply Multi-area Auto Backlight Compensation for even exposures. Additionally, the COOLPIX S8000 packs an improved Sport Continuous Mode, high-speed continuous shooting at up to approximately 4 fps for 45 frames (3 MP), plus a fast start-up time and a quick shutter-release time. To further ensure no moment is missed, the S8000 has the ability to acquire the subject and lock focus using Subject Tracking.
The COOLPIX S8000 will be available in February 2010 for $299.95 MSRP in a choice of colors including black, red, bronze and champagne silver.