All-in-One Touch-Screen PC with Hollywood-Quality THX TruStudio Pro Audio
MSI announced the North American availability of the AE2280 All-in-One desktop PC, the newest addition to its Wind Top line. The AE2280 is the first desktop PC to integrate Hollywood-standard THX TruStudio Pro audio capabilities, raising the bar with THX TruStudio audio for a rich theater-like experience with advanced surround sound capabilities and rich, subwoofer-powered bass frequencies.
The new AE2280 has a vibrant, 21.5-inch 16:9 cinematic widescreen display, full HD (1080p) resolution, and ATI® Radeon HD series graphics card to deliver new levels of video and graphics clarity, detail and performance for watching movies and playing 3D/HD games.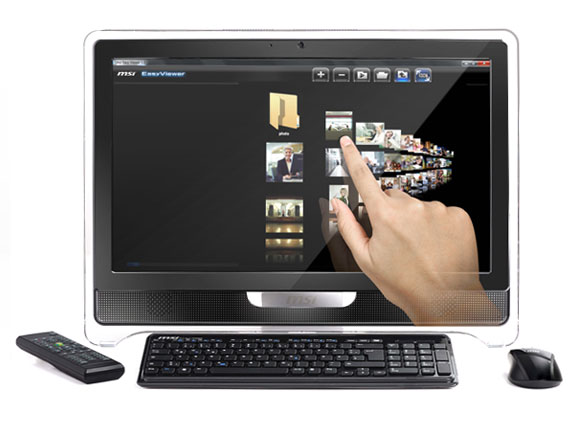 The Wind Top AE2280 is powered by the new Intel® Core i3/i5 processors that offer high-performance processing and advanced multitasking capabilities for all types of home, business and entertainment applications. Featuring Intel's intelligent Turbo Boost technology, the Core i Series processors automatically increase or decrease operating speeds in real-time, depending on application requirements to maximize performance while minimizing power consumption. Intel's Hyper-Threading technology further enhances system performance while executing multiple simultaneous operations.
With native support for multi-touch capabilities in the Windows® 7 operating system, the Wind Top AE2280 dramatically improves the multi-touch experience by making it more intuitive, precise and easy to use for simple tasks, such as enlarging photographs and writing text in different languages, as well as for more complex applications, including professional photography editing.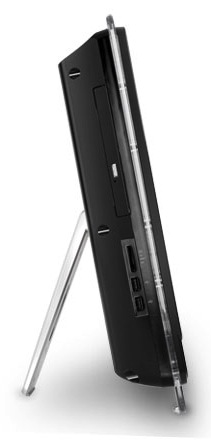 In addition to MSI's latest multi-touch software, Wind Touch Generation III, as well as its intuitive Wind Mail email software, the AE2280 also delivers three new MSI software packages that are optimized for advanced multi-touch capabilities:
MSI YouCam — Adds creative visual effects for photos and videos taken with the built-in web cam, and enables direct uploading to YouTube and Facebook
MSI YouPaint — Interactive, touch-enabled painting software that includes different painting implements, a palette of 60 colors, stamps and other creative art tools
MSI YouMemo — Intuitive software for creating personal notes and memos, including drawing and painting implements, textured backgrounds, stamps, alarms and other tools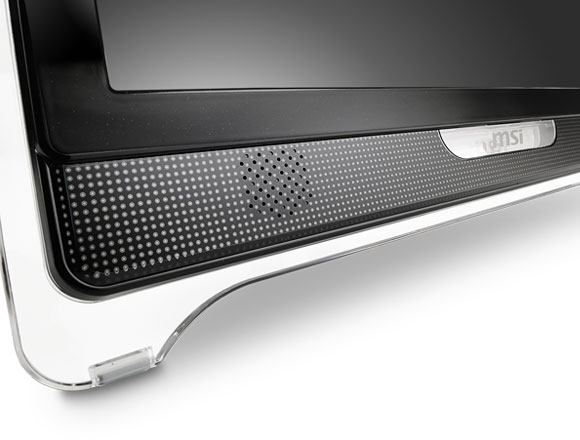 "The Wind Top AE2280 brings the ultimate in Hollywood-caliber video and audio technology to the desktop. It packages the perfect combination of processing power, stunning graphics, HD video, and powerful, crystal-clear audio in a sleek, modern and energy-efficient design. As both a multimedia and home entertainment system, the newest Wind Top sets a new standard for the level of power, functionality and ease-of-use available in All-in-One PCs."
— Andy Tung, vice president of sales, MSI Computer
Pricing
The Wind Top AE2280 All-in-One PC is available in a variety of configurations, and is priced starting at $949.99.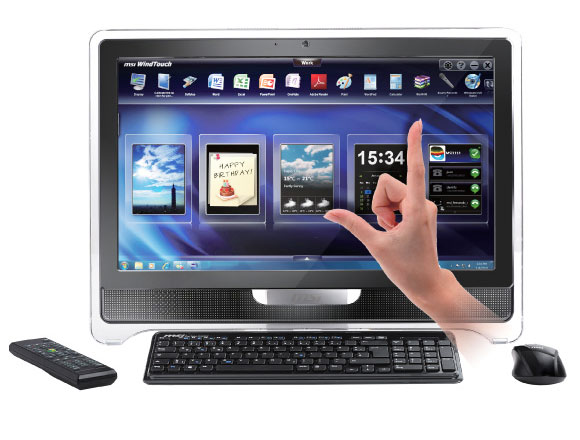 | | |
| --- | --- |
| AE2280-008SUS | AE2280-009SUS |
| Intel® Core i5 650 (3.2GHz) | Intel® Core i3 530 (2.93GHz) |
| Genuine Windows® 7 Home Premium 64 bit | Genuine Windows® 7 Home Premium 64 bit |
| Discrete ATI Mobility Radeon HD5730 with VRAM DDR3 1GB | Discrete ATI Mobility Radeon HD5430 with VRAM DDR3 512MB |
| 2 x 5W Hi-Fi 5.1 channel speakers with THX Trustudio PRO | 2 x 5W Hi-Fi 5.1 channel speakers with THX Trustudio PRO |
| 21.5″ (16:9), 1920 x 1080, Full-HD Multi-Touch Panel | 21.5″ (16:9), 1920 x 1080, Full-HD Multi-Touch Panel |
| 4G DDR3 Memory / 640GB Hard Drive | 4G DDR3 Memory / 640GB Hard Drive |
| Supported by HDMI Function | Supported by HDMI Function |
| 802.11 b/g/n WiFi Networking | 802.11 b/g/n WiFi Networking |
| The Most Complete Expanded Interface | The Most Complete Expanded Interface |
| check price | check price |