One-size-fits-all solution will dramatically cut waste and GHG emissions. "ICTs are an essential element of an effective Copenhagen climate agreement," says Secretary-General Hamadoun Toure
ITU has given its stamp of approval to an energy-efficient one-charger-fits-all new mobile phone solution. Every mobile phone user will benefit from the new Universal Charging Solution (UCS), which enables the same charger to be used for all future handsets, regardless of make and model. In addition to dramatically cutting the number of chargers produced, shipped and subsequently discarded as new models become available, the new standard will mean users worldwide will be able to charge their mobiles anywhere from any available charger, while also reducing the energy consumed while charging.
The new UCS standard was based on input from the GSMA, which predicts a 50 per cent reduction in standby energy consumption, elimination of 51,000 tonnes of redundant chargers, and a subsequent reduction of 13.6 million tonnes in greenhouse gas emissions each year.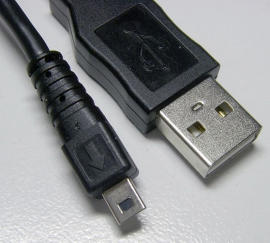 Micro USB vs. Regular USB Connector
Director of ITU's Telecommunication Standardization Bureau (TSB), Malcolm Johnson said: "This is a significant step in reducing the environmental impact of mobile charging, which also has the benefit of making mobile phone use more straightforward. Universal chargers are a commonsense solution that I look forward to seeing in other areas."
Standardization of the solution within ITU was completed by Study Group 5 – Environment and Climate Change, and will hasten broad adoption by industry. Based on the Micro-USB interface, UCS chargers will also include a 4-star or higher efficiency rating – up to three times more energy-efficient than an unrated charger.
About ITU
ITU is the leading United Nations agency for information and communication technology issues, and the global focal point for governments and the private sector in developing networks and services. For nearly 145 years, ITU has coordinated the shared global use of the radio spectrum, promoted international cooperation in assigning satellite orbits, worked to improve telecommunication infrastructure in the developing world, established the worldwide standards that foster seamless interconnection of a vast range of communications systems and addressed the global challenges of our times, such as mitigating climate change and strengthening cybersecurity.
ITU also organizes worldwide and regional exhibitions and forums, such as ITU TELECOM WORLD, bringing together the most influential representatives of government and the telecommunications and ICT industry to exchange ideas, knowledge and technology for the benefit of the global community, and in particular the developing world.
From broadband Internet to latest-generation wireless technologies, from aeronautical and maritime navigation to radio astronomy and satellite-based meteorology, from convergence in fixed-mobile phone, Internet access, data, voice and TV broadcasting to next-generation networks, ITU is committed to connecting the world.