McIntosh Laboratory today introduced the XCS200 Center Channel Loudspeaker (MSRP: $6,000). The XCS200 produces a true-to-life image that is the perfect complement to McIntosh's high-performance XR200 loudspeakers when used in home entertainment systems. Not limited for use as a center channel, however, the XCS200 also excels as a left, right, or surround loudspeaker. Designed for use in ultimate-quality home theater installations, the McIntosh XCS200 handles 600 watts of power and delivers extraordinary sound, with an enormous acoustic output. Initial shipments are scheduled to begin later this month.
Offers Superior Performance as Left- Right- or Surround Sound Speaker
An extremely versatile and powerful loudspeaker of surpassing visual elegance, the XCS200 boasts a frequency response of 80 Hz to 45 kHz. With a custom extruded aluminum enclosure for long-lasting durability, the XCS200's concave side panels resist standing waves for smooth low frequency response while contributing to the sophisticated appearance. A high-gloss piano black finish front baffle ensures that the XCS200 will complement any decor. An articulating stand is included for easy placement and positioning. An optional wall mount kit is included, and an in-wall kit is available for purchase separately. Three sets of massive gold plated input connectors allow for bi- and tri-amping or wiring.
For ultimate-quality sonic performance, the XCS200 features two McIntosh 8-inch LD/HP woofers mounted behind a custom baffle housing a multi-driver line array. Eight 2-inch titanium midrange drivers using neo-radial technology and five 3/4-inch titanium dome tweeter drivers, arranged in a quasi-point source array, combine to offer truly exceptional dispersion, midrange clarity and very low distortion. The low moving mass of the tweeter elements helps extend system response to 45 kHz.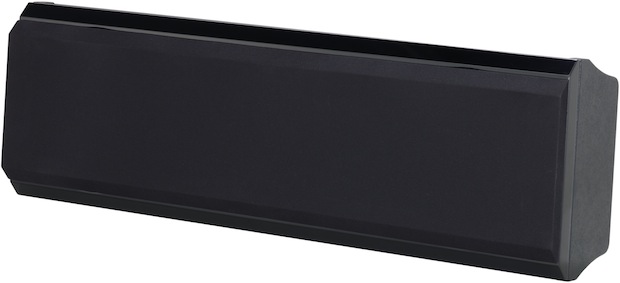 McIntosh President Charlie Randall noted, "The creation of the XCS200 loudspeaker was a true labor of love for our McIntosh audio engineers and designers, and we are all very proud. Our innovative multi-driver approach, now in its' sixth generation, offers wide bandwidth and is phase-coherent within the audio band for an astoundingly lifelike and non-fatiguing sound — a hallmark of our acclaimed high-performance loudspeakers."
About McIntosh Laboratory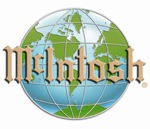 Since 1949, McIntosh Laboratory's unwavering commitment to excellence, innovation and quality continues to define the state-of-the-art in high fidelity and provide discriminating consumers around the world an elevated home entertainment experience. McIntosh high-performance audio and video products are designed and manufactured at the company's Binghamton, New York headquarters. Its products reflect unmatched levels of performance, superlative engineering and hand craftsmanship. Built to last for decades, McIntosh components demand nothing less than an equal level of commitment to customer support and service. McIntosh Laboratory, Inc. is a D&M Holdings company.