VUDU's Unique Streaming Movie Service, Library of HD Movies, Enhance LG 'NetCast Entertainment Access' LCD and Plasma HDTVs
LG Electronics will be the first to introduce broadband HDTVs with the instant-access high-definition (HD) movie service from VUDU Inc., a leading provider of digital on-demand entertainment services, the companies announced today. VUDU on-demand movies will be available on LG's LH50 1080p LCD series and PS80 Plasma 1080p series with "NetCast Entertainment Access," beginning next month**.
"Our alliance with VUDU further demonstrates LG's commitment to delivering the ultimate HD viewing experience, by providing instant access to more 1080p movie content than ever before," said Peter Reiner, senior vice president, marketing and strategy, LG Electronics USA. "VUDU highlights the superb video quality of our 'Full HD' sets with NetCast Entertainment Access, while providing consumers with access to thousands of HD movies with the touch of a button."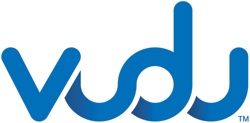 The VUDU service allows consumers to instantly buy or rent from an extensive library of movies and TV titles, including an industry-leading catalog of more than 2,000 high-definition movies – with no monthly fees and without having to buy, install, or connect any additional hardware. Consumers will enjoy movies in VUDU's unique HDX format, with Full HD 1080p resolution, plus Dolby Digital Plus 5.1 surround sound.
VUDU's streaming movie service delivers a near-instant viewing experience – movies start immediately, including high definition HDX movies, and viewers can fast forward, rewind and browse chapters without the delays or the frustration associated with slow buffering. The VUDU catalog is updated weekly, and newly released movies from major studios are typically available months before they are available on subscription-based services.
"Together, LG's Broadband HDTVs and the VUDU service will set the industry standard for easy access to on-demand HD movies," said Alain Rossmann, CEO of VUDU. "VUDU is blazingly fast on LG's Broadband HDTVs and makes discovering and watching new HD movies a truly exciting and fun user experience. With this alliance, VUDU is raising the bar on delivering Hollywood movies to this new class of Smart TVs."
With LG's NetCast Entertainment Access, consumers have instant access to millions of streaming movies, TV shows and web videos through an Ethernet connection. These models, ranging in screen size from 42- to 60-inch class sizes, also include access to content from Netflix, Yahoo! Widgets, YouTube and more. With this enhanced connectivity, LG's Broadband HDTVs transform and personalize the home theater experience by offering a virtually endless array of entertainment options.
LG's 47-inch class* LCD HDTV (model 47LH50) and 50-inch class* plasma HDTV (model 50PS80) with NetCast Entertainment Access are available now at national retailers with a manufacturer's suggested retail price of $1,699 and $1,799. LG's 42-inch class* LCD (model 42LH50) and 60-inch class* plasma (model 60PS80) will be available and existing LG Broadband TV owners will be able to add the VUDU service next month.
About LG Electronics USA
LG Electronics USA, Inc., based in Englewood Cliffs, N.J., is the North American subsidiary of LG Electronics, Inc., a global force and technology leader in consumer electronics, home appliances and mobile communications. In the United States, LG Electronics sells a range of stylish and innovative home entertainment products, mobile phones, home appliances and business solutions, all under LG's "Life's Good" marketing theme.
About VUDU
VUDU is a leading provider of digital technologies and services that deliver entertainment to consumers' HDTVs. The VUDU service is designed to deliver tens of thousands of on-demand movies and TV shows directly to HDTVs. The VUDU HDX format delivers the highest picture quality for on-demand content available anywhere, with true 1080P picture quality and Dolby Digital Plus 5.1 surround sound.
*60PS80 60-inch class/59.5-inch diagonal
*50PS80 50-inch class/50.0-inch diagonal
*47LH50 47-inch class/47.0-inch diagonal
*42LH50 42-inch class/42.0-inch diagonal
**Internet subscription required and sold separately.
***Specifications are subject to change.