LG announced the TUV Rheinland certified, 25-inch DX2500, which incorporates glasses-free parallax barrier 3D and head-tracking technologies. Existing glasses-free 3D products generally require viewers to stay within a tightly restricted angle and distance. However, the DX2500 has removed this restriction with the parallax barrier 3D and head-tracking technologies, allowing viewers greater freedom of movement, enabling a more comfortable user experience.
Position tracking in the DX2500 works via a camera embedded in the monitor, which detects changes in the user's eye and head position in real-time. Based on this information, the monitor calculates the angle and position of the viewer and adjusts the image to display the optimal 3D effect. And with an advanced 2D to 3D conversion function, DX2500 users can view unlimited 3D content such as movies, photos and games all with a single mouse click.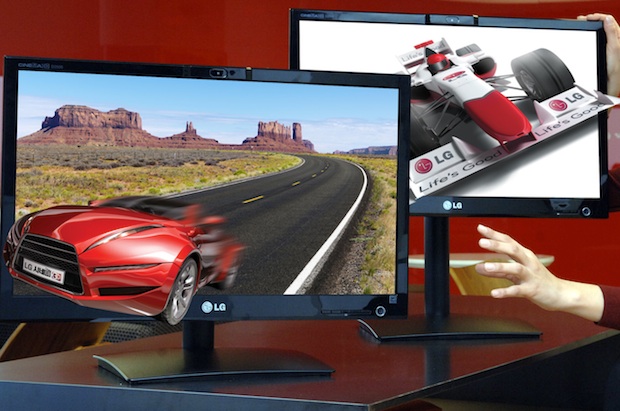 Price and Availability
Now available in Korea, the DX2500 will be launched worldwide in early 2012 for around $1,100 (USD). Official U.S. pricing has not been announced.