Connect instantly to your memories, cruise through thousands of shots, and sort them by person, place, location, date, event, and more
Eastman Kodak Company today announced the latest addition to its consumer digital product portfolio, designed to make it easier than ever for people to share pictures with family and friends anytime, anywhere. The KODAK SLICE Touchscreen Camera lets consumers carry a personal photo album worth sharing and reliving at all times. With a sleek and intuitive 3.5-inch touchscreen, and the KODAK SLICE Search Feature, consumers can find the pictures they want from up to 5,000 that can be stored on internal memory. Then, they can easily share those pictures right from the back of the camera.
"Kodak knows that consumers want the ability to share life's memories at a moment's notice, whether it's pictures that evoke a tear or just the funny everyday moments," said John Blake, General Manager, Digital Capture and Devices and Vice President, Kodak. "The power of sharing and reliving life's moments drove the development of our new SLICE Camera. It provides instant access to all of your KODAK Moments, and it's right at your fingertips."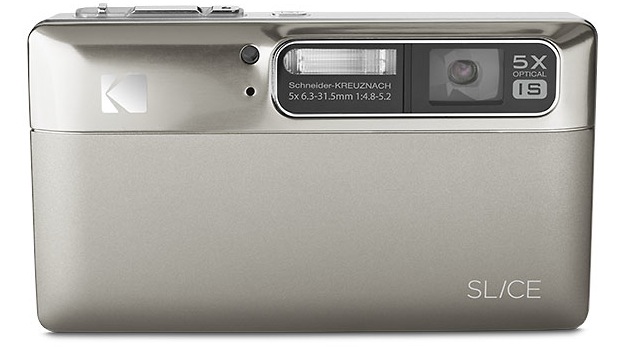 Store, Sort and Share with the SLICE Camera
With the ability to store up to 5,000 pictures in HD resolution, the SLICE Camera's onboard KODAK SLICE Search Feature and Face Recognition allow consumers to sort through thousands of pictures by person, place, date, or occasion in order to locate and share a collection of treasured moments.
The touchscreen and Share Button allow consumers to tag pictures directly on the camera for effortless uploading to popular sharing sites including Facebook, KODAK Gallery, Flickr, and YouTube. Pictures can also be tagged to email or to send directly to the new KODAK PULSE Digital Frame.
KODAK SLICE Touchscreen Camera features include:
Intuitive 3.5-inch, 16:9 LCD touchscreen with anti-reflective coating
KODAK SLICE Search Feature and Face Recognition to easily sort, locate and share pictures
Share Button for easy upload to Facebook, KODAK Gallery, Flickr, YouTube sites and e-mail
Store up to 5,000 pictures in HD resolution
Stunning image quality with a 14MP CCD sensor and 5X SCHNEIDER-KREUZNACH Lens
Built-in optical image stabilization
720p/30fps HD video capture
Kodak's exclusive Smart Capture feature, which analyzes scenes and automatically adjusts camera settings to deliver beautiful pictures more often
Compatible with PC or APPLE iLife Software
Li-Ion rechargeable battery included
The KODAK SLICE Touchscreen Camera will be available in black, nickel and radish for US $349.95 MSRP beginning in April 2010.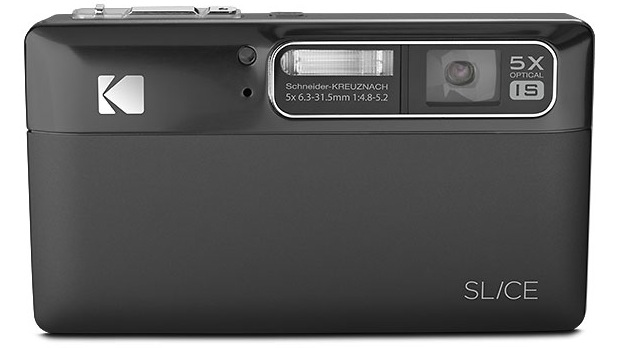 Kodak is also introducing a case for the SLICE Camera, which was designed in a competition among accessories students at the Fashion Institute of Technology (FIT) in New York City. The final case design was chosen by celebrated designer Steve Madden and FIT faculty.