Kanex introduces three new solutions to connect various Mac® models and generations to Apple Cinema Display® 24-inch, 27-inch, and 30-inch.
Apogee Inc, makers of Kanex products including the award winning Kanex XD and iAdapt® series today introduce the new Kanex C Series, a new line of products to help people who are looking for alternative connectivity solutions to connect and enjoy Apple LED Cinema Displays.
Kanex C247m
Designed for previous generations of MacBook® and Mac mini with mini-DVI video output, the C247m combines audio and video to Apple LED Cinema 24-inch and 27-inch displays. Now users with older models are not left behind and can take advantage of these larger displays. A blast for the past Macs!
Kanex C247d
Designed for PC or Macs with DVI video output, the C247d converts and combines audio and video to Apple LED Cinema 24-inch and 27-inch displays. PC users can now include these displays into their systems.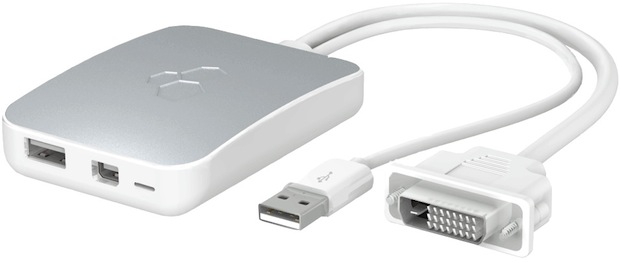 Key Features For C247m & C247d:
Combines DVI + USB audio to Apple Cinema Displays 24 and 27-inch
Extend desktop as a secondary or mirror display to increase productivity
USB powered and audio pass-through to Mini DisplayPort and USB output
USB 2.0 pass-through for iSight® camera and other USB functions
Simple Plug and Play solution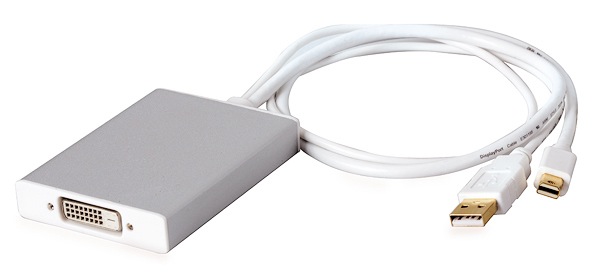 Kanex C30
Designed for Apple Cinema Display 30-inch and other displays with Dual-Link DVI-D, the Kanex C30 converts Mini DisplayPort to Dual-Link DVI-D at a max resolution 2560×1600. The 30-inch displays require larger resolutions due to the size of the screen and the Kanex C30 can easily support the maximum resolution of Dual-Link displays.
Pricing and Availability:
Kanex C247m – $129 (Available November 2010)
Kanex C247d – $129 (Available November 2010)
Kanex C30 – $99 (Available Now)
Reviews Around the Web:

kanex c247m
<!-comments-button-->