The ioSafe Solo, the world's first high capacity fireproof and waterproof external hard drive, now offers up to two terabytes (2 TB) of storage space. Priced at $399, the 2 TB ioSafe Solo provides an unprecedented amount of physically secure storage for both irreplaceable personal data and mission-critical business data.
Strengthening its portfolio of fireproof and waterproof data storage solutions for home and small businesses, ioSafe today announced the availability of a 2 TB version of the award-winning ioSafe Solo family of USB desktop external hard drives. With prices starting at $149 for the 500 GB model, the waterproof and fireproof ioSafe Solo represents one of the easiest and most economical ways for both home users and businesses to backup and protect against data loss.
"The 2 TB ioSafe Solo is a great product for anyone looking to buy a desktop external hard drive who needs the high capacity and single drive simplicity. When used as a backup device, the ioSafe can protect against data loss from primary hard drive failure, accidental deletions as well as fires, floods and other forms of physical disasters," said ioSafe CEO, Robb Moore. "Businesses struggling with disaster recovery or regulatory compliance such as HIPAA, PCI or Sarbanes Oxley can also use ioSafe hardware to add simple and secure protection. The ioSafe Solo is one of the easiest, fastest and least expensive ways to protect your data."
Pricing and availability
The 2 TB ioSafe Solo is available now from domestic and international resellers as well as HDDFireSafe.com, Newegg.com, Amazon.com, Buy.com and Provantage.com. Distribution for the ioSafe Solo is available through Ingram Micro, a stocking distribution partner of ioSafe. Suggested retail pricing is $399 USD.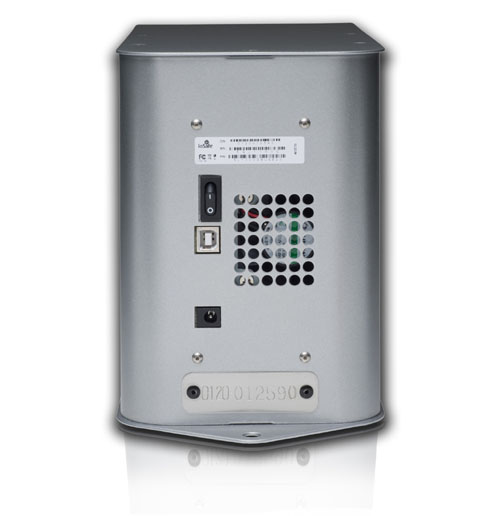 About ioSafe
Like an aircraft black box for data, ioSafe provides innovative disaster-proof hardware and disaster recovery services as a cost-effective way for corporations and consumers alike to protect their irreplaceable data. Recognized in 2008 by Byte and Switch editors as one of the Top 10 Storage Startups to Watch, ioSafe delivers disaster-proof hardware plus services that add physical security, natural disaster protection and regulatory compliance features to standard hard drive-based systems. ioSafe is a privately held company with headquarters in Auburn, Calif.