High-reliability woofer series available in popular sizes and impedances
Infinity Systems, a unit of Harman International Industries, Incorporated, today announced its new line of Reference subwoofers. Traditional car-audio enthusiasts will be impressed with the subwoofers' updated industrial design and value price points. The new Reference subwoofers utilize large-roll surrounds, progressive spiders and polypropylene woofer cones. The result: subwoofers with optimal control that, when pushed to the extreme, deliver significant bass, free from distortion and breakup.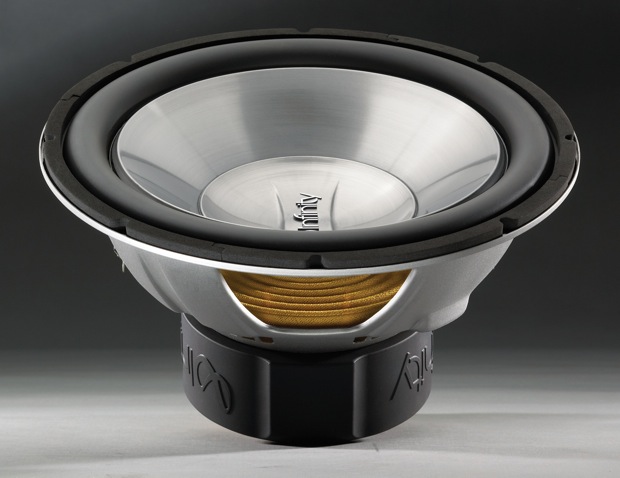 Each Infinity Reference subwoofer features a progressive spider, which applies an increasing amount of force as the cone's travel approaches its limit; this gives the subwoofer greater durability. Additionally, the large-roll surrounds give the cone edge optimal suspension, which eliminates any rattling traveling up the edge. And the polypropylene woofer-cone material is lightweight yet stiff, providing an excellent balance between efficiency and power handling.
"As car-audio subwoofers are pushed to provide ever-increasing performance, Infinity Systems incorporates vigorous testing to ensure a long-lasting and reliable product," said Christopher M. Dragon, director of customer marketing for Harman Consumer. "The Reference subwoofers deliver serious low bass with incredible detail and clarity, benefiting in no small part from Infinity Systems' heritage of providing quality audio."
Installation of the Reference Series subwoofers is easy; each unit comes with guidelines on building the perfect box. Box-parameter instructions are found in both the product packaging and on the product Web page.
The Reference Series line features the following standard models:
Pricing and Availability
Reference Series subwoofers will be available in May 2009. Products range in price from $99.95 to $129.95.