iBUYPOWER just announced its first 3D Gaming Notebook — Battalion 101 W860CU-3D.
The newest edition to the Battalion line of gaming notebooks will provide gamers with mobile 3D graphics while playing the more than 400 3D ready games, watching Blu-ray movies or streaming sporting events like the recently completed Word Cup in jaw dropping stereoscopic 3D. The Battalion 101 W860CU is powered by Intel's Core i520M mobile processor and features 4GB DDR3 memory, Blu-ray optical drive, NVIDIA GeForce GTX285M graphics card, 1366×768 Widescreen LCD TFT 120Hz 3D Vision-capable panel and NVIDIA's 3D Vision Active Shutter Glasses.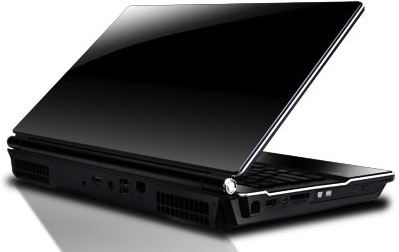 Specifications
LCD
15.6″ 1366×768
CPU
Intel Core i5-520M
GPU
NVIDIA GeForce GTX 285M
Memory
4GB DDR3-1333 (8GB optional)
Optical Drive
2x Blu-ray
8x DVD+/-RW
16x CD-RW Combo
Storage
320GB 5400RPM Hard Drive
OS
Microsoft Windows 7 Home Premium
3D
NVIDIA 3D Vision
Price
$1,749
The new Battalion 101 W860CU 3D Gaming Notebook is available at iBUYPOWER.com. Expected shipping date is July 21st.