Griffin Technology and Dijit Media have introduced the Beacon Universal Remote Control System for iPhone or iPad (iOS) and a new version for Android smartphones and tablets.
The Wireless AV controller pairs with iOS or Android devices via Bluetooth and works with Dijit's free Universal Remote App enabling complete control over the entire home entertainment system directly from a Android device, iPhone or iPad.
Beacon works by converting Bluetooth signals from smartphones and tablets into infrared signals required to control consumer electronics devices. Beacon gives users complete control over TVs, DVRs, stereos and other home entertainment devices, but with the flexibility of a touchscreen interface. Best of all, it's a remote that they'll never lose in the couch again.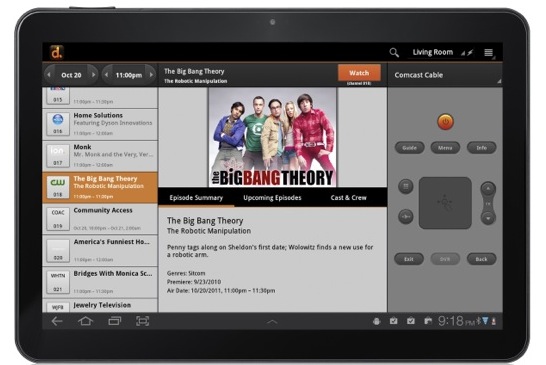 Beacon is powered by 4 AA batteries. Set-up is quick and easy: there are no bulky cases or dongles, no wires or cables. Just pair via Bluetooth and download the free app from iTunes or Android app store which now boasts compatibility with tablets and smartphones running iOS 4.0+ or Android OS 2.3.3+.
Features
Tablet Interface: transforms your tablet into a powerful home entertainment console.
Consumer Electronics Support: Beacon is compatible with more than 200,000 devices
Search and Discover TV Shows: browse by time/date, search, discover new shows, and watch with just a tap using the Guide.
Rich TV Show Listings: access tv episode details, upcoming schedules, and Cast & Crew info
Price and Availability