Advanced performance with AMD NEO processors and ATI graphics combined with 11.6-inch HD Display and HDMI make it ideal for high-def entertainment on-the-go
Gateway today introduced the new Gateway LT32 Series netbook line that provides great performance and HD entertainment capabilities for consumers that want to take their fun to go in a compact, highly-functional device. The new line uses AMD Athlon II Neo processors and ATI graphics for enhanced responsiveness and smooth video playback.
The Gateway LT3201u has an 11.6-inch HD LED-backlit display, so HD video and other digital media content is stunning and vibrant. Additionally, the new Gateway LT32 line has HDMI 1080p output, which lets customers use a convenient single cable connection to deliver HD video and audio to an external source such as a home entertainment system or LCD display.
All these advanced capabilities come in a compact size that measures less than an inch thin and weighs only 2.76 pounds. Thanks to the solid battery life of up to 5.5 hours with the six-cell battery, customers can stay in touch and productive.
Improved Netbook Performance, Graphics Boost Enhanced by Large HD Display
The Gateway LT32 netbook line uses an AMD Athlon II Neo K125 processor backed by 2GB of DDR3 system memory for speedy web-browsing, music downloads, moving through applications, and handling multiple tasks. Plus, the ATI Radeon HD 4225 Graphics with 384MB of dedicated system memory provides superb graphics and visuals. The result is sharper high definition images, richer color, and smooth video and games.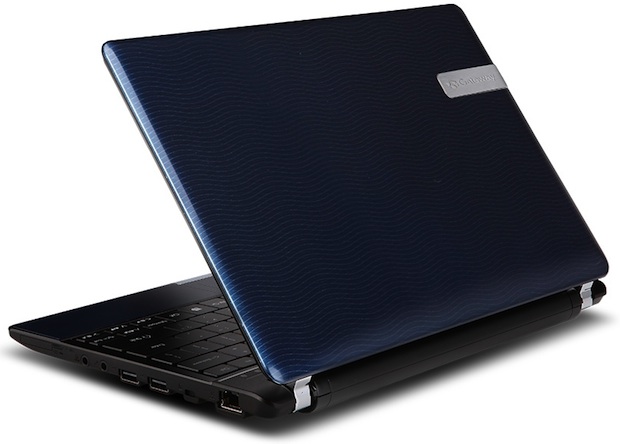 Video and digital media look vibrant on the Gateway LT32's impressive Ultrabright high-definition 11.6″ LED-backlit display. The screen's 1366 x 768 resolution boosts the detail and clarity while the screen's 16:9 widescreen aspect ratio is great for enjoying Internet video including Flash video and watching movies. The large screen reduces customers' need to scroll right and left through applications and websites, while also making room for a full-size keyboard for comfortable typing.
Customers can take all the photos, video, music and documents they want on the go with a large 250GB hard disk drive.
Ready to Stay in Touch with 3G, WiFi, One-Touch Social Networking
Staying in touch with the new Gateway LT32 netbooks is easy and fun. All models have Wi-Fi® b/g/n for connecting at wireless home networks and hotspots. The integrated HD webcam in the Gateway LT32 netbook line gives consumers an easy way to capture photos and video, record video emails and take part in video-conferencing. Plus, the built-in digital microphone conveys excellent voice quality, keeping background noise levels low and minimizing echoes.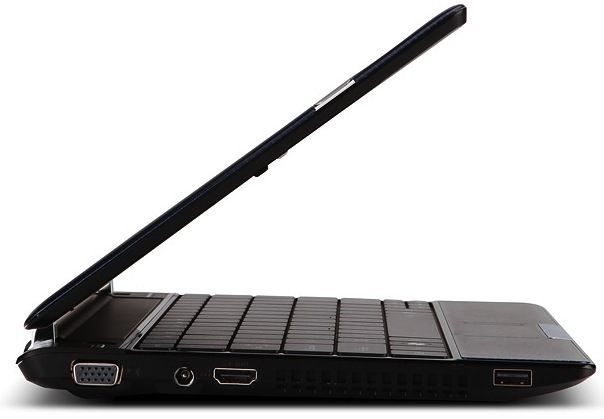 The Gateway LT32 netbook easily connects to peripherals such as printers, displays and digital cameras. It has an impressive three USB 2.0 ports for connecting multiple devices simultaneously as well as Gigabit Ethernet and VGA ports. Plus, it features a multi-in-one digital card reader for accepting popular digital media cards.
Like the rest of Gateway's new notebook and netbook lines, the new Gateway LT32 Series features dedicated "social networking," accessed through a function key to launch today's most popular social networking sites — Facebook, YouTube and Flickr. With it, customers have a constant connection that is easy to access and will help them stay up-to-date with contacts on news and the latest posts.
Enjoyable to Use, Stylish Designs
The Gateway LT32 netbook line gives customers a boost in productivity with the multi-gesture touchpad that lets customers intuitively move through their applications and digital media. For example, customers can make a pinching motion to zoom in and out on documents, photos and websites, and a flipping motion to move quickly through photos, web pages and PDF documents.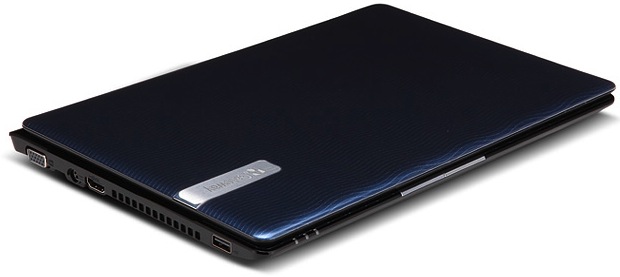 The LT32 netbook's look is sleek and modern, and features a matte chassis cover that resists fingerprints with a wave pattern that is subtle yet distinctive.
Pricing, Availability and Configurations
The new Gateway LT3201u will be available at a starting manufacturer's suggested retail price (MSRP) of $449.99.