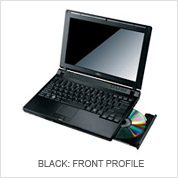 Fujitsu collaborates with Sierra Wireless to offer you a new lease on life with enhanced connectivity
Responding to consumers' demand for a seamless mobile experience, Fujitsu presents exciting enhanced models to whet your increasing appetite for wireless connectivity.
Fujitsu PC Asia Pacific today ushers in two new enhanced LifeBook notebooks to give you the freedom you crave for true mobility. The LifeBook P7230 and S6410 with embedded HSPA (High Speed Packet Access) connectivity were designed to complement the new mobile lifestyle.
Mr Lim Teck Sin, Associate Director, Product Marketing said, "Fujitsu is very excited to be working with Sierra Wireless once again. Users enjoy having the prerogative to get connected wirelessly at their convenience so we are proud to have the experience, know-how and capacity to fulfill that demand."
The Sierra Wireless MC8780 embedded module is integrated into the new LifeBook notebooks, offering the latest in mobile broadband connectivity for quick and easy access to the Internet, email, and online information. With the faster data speeds offered by HSUPA technology*, mobile users will find sending large email attachments or working over a virtual private network to be nearly as quick as if they were in the office. The MC8780 embedded module operates on all three UMTS/HSPA and all four EDGE/GPRS frequency bands used worldwide, delivering the best mobile broadband network access available in locations around the world.
"Embedded mobile broadband allows users to work confidently from anywhere, knowing that their wireless connection is always there and they will be able to access the information they need quickly," said Jin Pak, Vice President of Sales, Asia Pacific for Sierra Wireless. "We are pleased to collaborate with Fujitsu once again to deliver reliable, high-performance wireless technology to LifeBook users."
* Firmware upgrade required
LifeBook P7230 (3.5G)
A picture of elegant simplicity, this 1.19kg+ mini powerhouse features a 10.6 inch SuperFine Wide XGA TFT-LCD screen that's great for users always on the go. With a 3cm profile and an elegant minimalist design available in 3 colours, you can now jet around not only in style, but also with ease.
To ensure users experience seamless communication, the LifeBook P7230 (3.5G) is equipped with Bluetooth v2.0 + EDR, dual built-in stereo speakers, a built in 1.3 Mega Pixel camera as well as Wireless LAN connection support so you can keep in touch with family and friends through instant messaging, VoIP Internet phone calls or webcam video calls.
For complete peace of mind, superior security features such as Fingerprint Sensor, Fujitsu 3D Shock Sensor, BIOS Lock and Hard Disk Lock are available to keep your confidential data secure.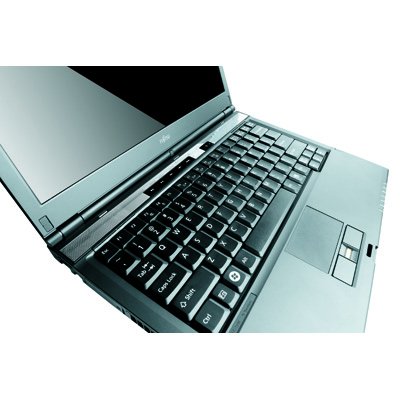 LifeBook S6410 (3.5G)
Remarkably slim and light, the LifeBook S6410 (3.5G) is the perfect combination of ultra mobility and superior performance. Made for the highly mobile executive, the S6410 weighs about 1.6kg** featuring a slim SuperFine LCD screen with a sleek magnesium cover to wow its admirers.
To help users achieve instant converged communication, the LifeBook S6410 is packed with comprehensive features including 3.5G capability, a 1.3 Mega Pixel camera as well as dual built-in stereo microphones for optimised VoIP communications to stay connected to business associates and friends.
The LifeBook S6410 is also equipped with an ensemble of advanced security features such as Fujitsu 3D Shock Sensor, Hard Disk Lock, BIOS Lock and Fingerprint Sensor to keep your data safe from prying eyes.
Fujitsu remains firmly committed to the promotion of a cleaner environment, complying with the European Union's Restriction of Hazardous Substances directive (RoHS) across our entire range of products, allowing Fujitsu to stay keenly focused on our customers' health and well-being, embracing a healthier environment for all.
Please note that product availability will differ from country to country.
+ With weight saver option
** With weight saver option
Product Information
For more information, please click on the model: