Fujitsu PC Asia Pacific announced the Fujitsu LIFEBOOK AH530. More than being a powerful desktop-replacement, the LIFEBOOK AH530 is thoughtfully engineered with the ATI Mobility Radeon 1GB Graphic Card to enable superior performance and cater to the most demanding leisurely pursuits of consumers. In other words, it is the perfect all-in-one machine that will transport you into an astounding world of gaming and entertainment.
Recognising that today's users require speed and computing power for both work and leisure, the LIFEBOOK AH530 plays up this need with the latest Intel® Core i3-350M or Intel® Core i5-450M (2.40GHz with a Turbo Boost function of up to 2.66GHz). Pushing its performance further up another notch are the 2GB DDR3 memory supporting up to 8GB and 7,200rpm hard disk which make this computing delight even more noteworthy is the Windows® 7 Home Premium 64-bit operating system. With these latest technologies, the LIFEBOOK AH530 allows you to power up numerous applications concurrently and be able to reference several documents simultaneously without any disruptive lag time. With all these greater performance features, users can multitask effortlessly or even run multiple demanding applications simultaneously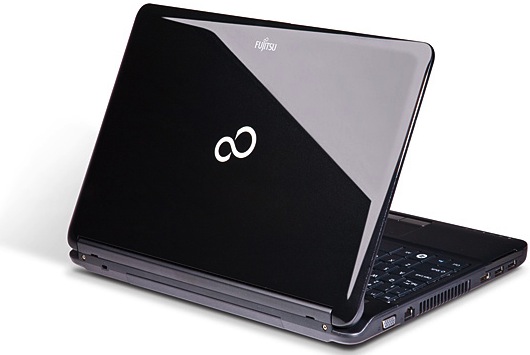 With the LIFEBOOK AH530, you will rediscover the joy of entertainment. Embellished with a 15.6-inch SuperFine back-light LED 16:9 High Definition widescreen display with 220 nits brightness, 1366 by 768 pixels resolution, 350:1 Contrast Ratio, 60% Colour Gamut and boosted by the ATI Mobility Radeon HD 550v 1GB VRAM graphics card, the LIFEBOOK AH530 turns your leisure time into a delectable visual affair.
Presenting users with an alternative option to take their viewing experience up another level, the LIFEBOOK AH530 comes with an HDMI output to a high definition LCD TV screen. If you're a self-acclaimed videophile, get ready for a visual feast as you indulge yourself in a marathon of the latest movie blockbusters, a relaxing night of watching YouTube videos or even an intensifying gaming session where you battle it out on the latest strategy games. The LIFEBOOK AH530 pampers your senses with the razor sharp display of rich colours, proving itself to be a must-have in your home.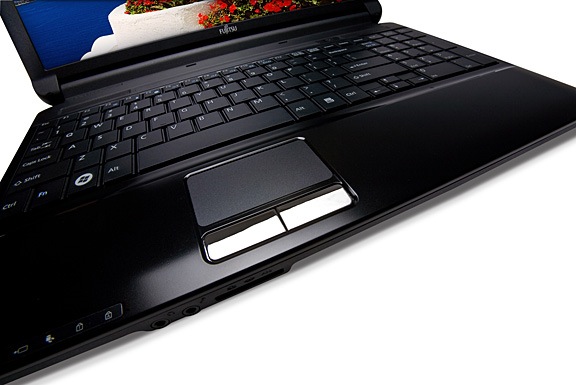 Complementing the whole desktop computing experience, the LIFEBOOK AH530 features a full keyboard with a 10-key number pad to provide the user with an ease of use while minimising the footprint. Rendering a full-featured support to the user, the LIFEBOOK AH530 is an all-in-one communication tool with features like a 1.3 megapixel Camera with dual built-in speakers and microphone, making it a breeze to keep in touch with business associates and friends. It also comes with a Bluetooth facility to facilitate an effortless and smooth file sharing and transfer process.
With a minimalist, sophisticated design, the LIFEBOOK AH530 shows a marriage of function and style. Draped in two urbane colours, Glossy Black and White, the LIFEBOOK AH530 portrays you as a chic individual with fine taste.