FujiFilm announced three 14-megapixel rugged digital cameras offering a brighter LCD screen, faster auto focus speeds, better ergonomics, and advanced functionality for all weather conditions. The FinePix XP150 (with GPS) and XP100, pictured above (without GPS) digital cameras that are Waterproof to 33ft (10M) and Shockproof to 6.5 ft (2M), Freezeproof to 14°F (-10°C) and Dustproof. In addition, the all new XP50 also fights water, shocks, cold and debris by being Waterproof to 16.5ft (5M) and Shockproof to 5 ft (1.5M), Freezeproof to 14°F (-10°C) and Dustproof.
The new durable FinePix XP-Series now feature the powerful and performance-driven 14-MegaPixel CMOS sensor, faster start-up and shot-to-shot times, up to 10 frames per second (fps) continuous shooting, a 2.7″ anti-reflective, high-contrast LCD that has been brightened for clear viewing even in direct sunlight, and the high-precision, FUJINON 5x wide angle optical zoom lenses (28-140mm) with a reinforced hardened glass lens barrier and water repellent coating.
Four-Way Protection
The FinePix XP150 and XP100 are Fujifilm's most rugged and durable digital cameras that are perfect for mountain biking, hiking, skiing, surfing, and anything else that defines an extreme adventure. Both the XP150 and XP100 are Waterproof to 33ft (10M) and Shockproof to 6.5 ft (2M), Freezeproof to 14°F (-10°C) and Dustproof.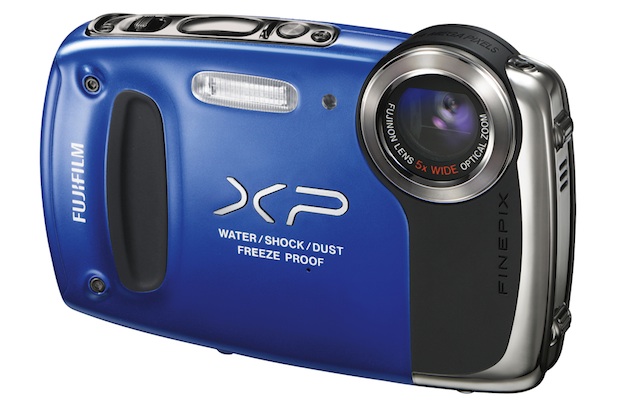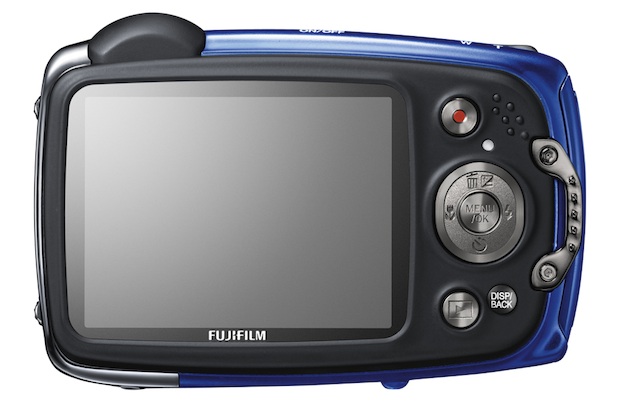 Photos: XP50
The XP50, also extremely tough and stylish, is perfect for active families on the go that want a camera they can take anywhere without worrying about its safety. Consumers can drop them, soak them, freeze them, and even cover them in dirt and mud, and the XP-Series will come out unscathed and taking great pictures. The XP50 is Waterproof to 16.5ft (5M) and Shockproof to 5 ft (1.5M), Freezeproof to 14°F (-10°C) and Dustproof.
Newly Redesigned Double Locking Door
The ergonomically-designed cameras are housed in a metal uni-body chassis for durability, and now feature a totally redesigned double locking door that seals and protects the battery and memory card slots, along with the USB and micro-HD ports. This new, heavy-duty door keeps the XP-Series cameras watertight and locks out dust and debris in any situation that you can throw at it.
HD Capability
The FinePix XP150, XP100 and XP50 all offer stunning movies in full 1080p HD — even underwater — with sound at 30fps with one-touch ease. Many consumers are happy to enjoy HD movies on their PC, but with the optional HD Player accessory kit, with wireless remote control (HDMI cable not included), families can gather around their home HDTV to enjoy amazingly detailed stills and high resolution movie playback.
Advanced Image Stabilization
The XP-Series all have a powerful sensor shift Dual Image Stabilization (CIS) system. CIS works as the photo is being taken as it combines a mechanically stabilized sensor with high ISO to combat camera/hand shake and subject movement for improved low light shooting. The result is an expanded range of shooting situations where the cameras can be used without the need of a tripod or other support. With CIS working in the background, you can capture sharp, colorful scenes and portraits underwater or at night.
Tracking Auto Focus (AF)
Created specifically to capture an action shot, the AF function tracks fast moving subjects so they don't escape from the frame in a blur. Subjects will be tracked automatically for as long as it is kept in the frame and the shutter is half-pressed; when users fully press the shutter button your subject will be in the centre of the photo in perfect focus.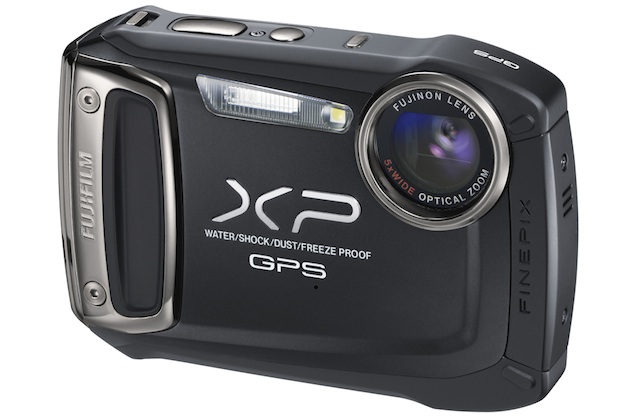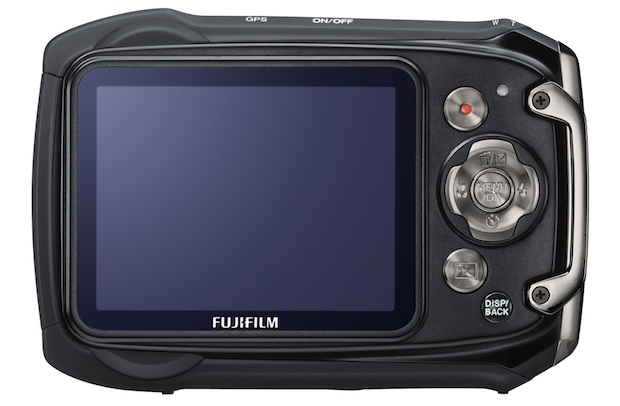 Photos: XP150
GPS and Geo-Tagging (XP150 only)
The FinePix XP150 features a high sensitivity GPS antenna that is now quicker and easier to pinpoint your location, no matter where you are in the world. The FinePix XP150 also includes an electronic compass, Photo Navigation and GPS Geo-Tagging
In addition to these innovations, the cameras are loaded with the following features:
360° Motion Panorama Mode: Automatically creates a stunning panoramic (horizontal or vertical) picture.
Scene Recognition Auto (SR AUTO): This mode intelligently identifies the scene type and necessary shooting conditions to optimize picture perfect potential.
Face Detection and Automatic Red-eye Removal: To provide perfectly exposed and focused portrait shots, the XP-Series cameras are fitted with Fujifilm's latest Face Detection technology which is able to track up to 10 faces simultaneously. The system instantly corrects red-eye and then saves both the original and the corrected image file automatically.
Li-ion Rechargeable Battery: The XP150 and XP100 both feature an extended-life rechargeable Li-ion battery with charger for up to 330 shots per charge. The XP50's rechargeable Li-ion battery delivers up to 220 shots per charge. Either way, the XP-Series allows users to shoot all of their images without worrying if the camera is going to last for the duration of their trip.
Movie Editing Mode and Blog mode: Get creative and add finishing touches to movies and images, among others, you can choose from black and white, Sepia, or you can even add a dynamic lighting effect, all this in-camera.
Price and Availability
FujiFilm FinePix XP150 → $279.95 (available March 2012 in black and orange)
FujiFilm FinePix XP100 → $249.95 (available March 2012 in black, blue, orange, silver and green)
FujiFilm FinePix XP50 → $199.95 (available March 2012 black, blue, orange, silver and green)
An accessory kit for the new XP-Series containing an adjustable float strap, protective silicone skin and a neoprene sports case will be available in spring 2012.