Focal has introduced a high-end desktop stereo speaker system for Mac or PC. The new Focal XS Book comprises two active loudspeakers, which are as simple as they are very high performance.
Focal XS Book is the obvious next step after the first multimedia Focal XS 2.1 system that pushed back the limits in terms of computer sound system with its bass enclosure, its speakers, and its integrated iPod dock. All the multimedia/audio press was unanimous in their comments and praise for this new product, which encouraged Focal to pursue other compact, super high-quality designs for the multimedia field.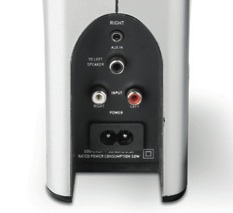 This time, there is no dock, no sound card, there are only active loudspeakers to join to the computer via an analog cable (RCA inputs or 3.5mm jack).
Focal technologies used in the XS Book include an aluminum dome tweeter and a 4″ (10cm) proprietary Polyglass cone woofer, which permit XS Book to cover a large bandwidth from 55Hz to 22 kHz, with a maximum sound pressure level of 96dB SPL at 1m In fact, this special woofer is actually the same design as in our pro monitors. Other notable designs are the vented port with complex shapes to control air-flow turbulence and noise, and a high- performance, custom-made 2 x 20 Watt amplifier.
So much more than a 'computer' or desktop speaker, XS Book will happily leave the desk to go to another room. Thanks to its big, powerful sound, it can accompany a flatscreen TV or be used as music dedicated speakers on a stand or on a bookshelf! There are many possible applications for Focal XS Book where it will shine.
We also designed it to be easy-to-use. It needs only to be connected to the mains, an audio signal supplied by 3.5mm or RCA inputs, and the supplied cable to connect the master speaker to the slave.
Finally, XS Book is compatible with the Omnimount AB2 norm in order to be easily combined with all accessories (on-wall fixing jointed or fixed for example).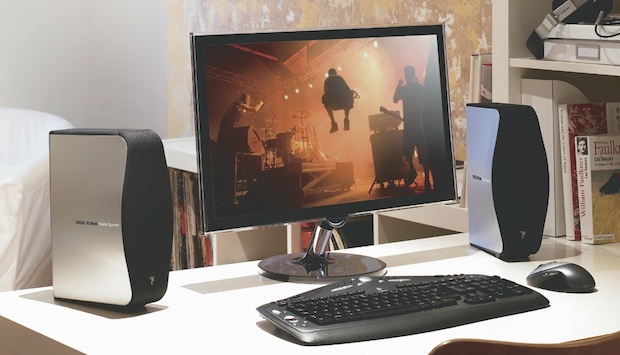 Simply put, Focal XS Book integrates the multiple successful innovations and technologies from XS 2.1 and the CMS pro monitors in a consumer-friendly format for any application or household.
Very simple to use, but technically very advanced, this loudspeaker doesn't lose sight of its first priority: sound.
Like all Focal loudspeakers, the XS Book is tuned by computer analysis, and then fine- tuned to perfection by ear. Every drive-unit we manufacture is fine-tuned for the speaker to which it is destined. Such attention to detail results in an unparalleled sound. The design of the XS Book absolutely respects every fact of our design philosophy.
It will produce exquisite quality sound, at any volume, and has a natural sounding deep bass that belies its size.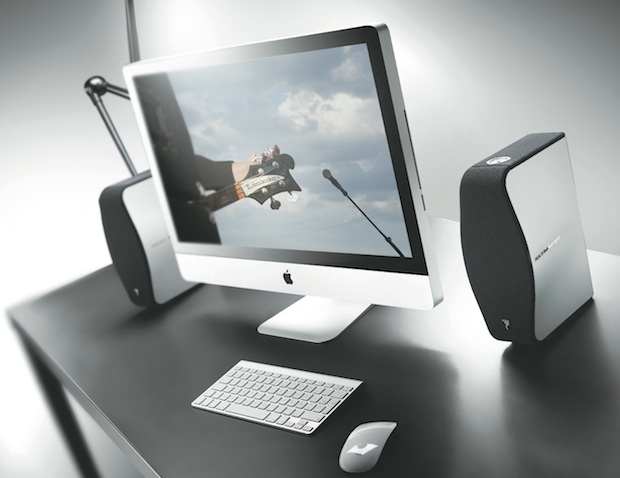 Specifications
| | |
| --- | --- |
| Type | 2-way bass-reflex active loudspeaker |
| Drivers | Polyglass 4″ (10cm) midbass 19mm Aluminum tweeter |
| Frequency response (±3dB) | 50Hz – 22kHz |
| Low frequency point | 44Hz |
| Crossover frequency | 3 000Hz |
| Dimensions (HxWxD) | 11 x 4-1/2 x 7-7/8″ (281 x 114 x 200mm |
| Net weight | 11 lbs (5kg) |
| US MSRP | $399 |