New software application runs natively on BlackBerry smartphones and provides an unparalleled mobile experience to users of the popular Facebook social utility
Research In Motion (RIM) (Nasdaq: RIMM; TSX: RIM) today launched Facebook for BlackBerry Smartphones, an exciting new BlackBerry software application that enables fast, streamlined and optimized mobile access to the popular Facebook social utility using a BlackBerry smartphone. The application leverages the push-based BlackBerry system architecture and Facebook Platform to create an unparalleled mobile experience for Facebook users.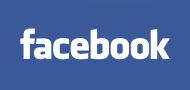 Mike Lazaridis, founder of Research In Motion, will join Dustin Moskovitz, co-founder of Facebook, to formally unveil and demonstrate the Facebook for BlackBerry Smartphones application today at the CTIA Wireless I.T. & Entertainment show in San Francisco. T-Mobile USA has been selected to be the first carrier to provide the new software application to its customers.
With the Facebook for BlackBerry Smartphones application, Facebook users can wirelessly send and view messages, photos, pokes and Wall posts. The rich, native application goes beyond browser-based access, automatically pushing notifications to the user's BlackBerry smartphone as friends and colleagues send notes, Wall posts or pokes. The application allows users to take a photo, upload it to the site with captions and tags; quickly and easily invite friends; manage events; manage photo albums; and manage their status while on the go.
"Facebook is one of the fastest growing web destinations among BlackBerry smartphone users and it has become an important element in the evolving fabric of personal communications," said Mike Lazaridis, President and Co-CEO at Research In Motion. "Facebook and RIM share a vision for enhanced mobile communications and social networking based on open, standards-based platforms and this has allowed us to produce a rich mobile application for Facebook users that leverages the push-based architecture, multimedia features and industry-leading usability of the BlackBerry solution."
"T-Mobile is focused on helping people effortlessly connect with those who matter most by providing our customers with meaningful ways to stick together," said Leslie Grandy, vice president, Product Development, T-Mobile USA. "We are pleased to be the first wireless carrier in the U.S. selected to offer this innovative service that gives customers another compelling way to stay in touch."
"The worlds of wireless communication and social utilities, such as Facebook, continue to converge. As people look for new ways to stay connected and network with peers and colleagues, true mobile access to these types of utilities can only become more popular," said Jill Aldort, Sr. Analyst, Consumer Research at Yankee Group. "Even at this nascent stage of the market, 19% of adult consumers who access social networks on their PCs also regularly access these same sites on their mobile phones."
Facebook for BlackBerry Smartphones, which will be available as a free download*, makes it faster, easier and more convenient for users to stay wirelessly connected with their Facebook friends and colleagues. The application allows users to:
Receive notifications and messages automatically '" Leveraging the BlackBerry platform's push-based architecture, notifications and messages are automatically sent to the user; the user can also set a unique alert (vibration and/or ringtone) for Facebook related content
Quickly access essential features '" Convenient onscreen icons let users quickly change their Status, upload a photo, add a friend, poke someone, write on a Wall, or send a message. Users can also quickly scroll through messages and notifications as they do with email messages
Invite friends to join Facebook and accept new friend requests
Quickly snap and post pictures along with a caption and tags '" The photo upload feature is also integrated with the BlackBerry smartphone camera and photo management applications on the smartphone
View the Status of friends
Read, compose and reply to messages even while offline '" If the user is out of wireless coverage, messages are queued until the user returns to an area of coverage
Facebook users will be able to download the application at www.facebook.com from their PC or BlackBerry smartphone beginning later today.
* Wireless data charges may apply. Check with wireless service provider.
About Research In Motion (RIM)
Research In Motion is a leading designer, manufacturer and marketer of innovative wireless solutions for the worldwide mobile communications market. Through the development of integrated hardware, software and services that support multiple wireless network standards, RIM provides platforms and solutions for seamless access to time-sensitive information including email, phone, SMS messaging, Internet and intranet-based applications. RIM technology also enables a broad array of third party developers and manufacturers to enhance their products and services with wireless connectivity to data. RIM's portfolio of award-winning products, services and embedded technologies are used by thousands of organizations around the world and include the BlackBerry wireless platform, the RIM Wireless Handheld product line, software development tools, radio-modems and software/hardware licensing agreements. Founded in 1984 and based in Waterloo, Ontario, RIM operates offices in North America, Europe and Asia Pacific. RIM is listed on the Nasdaq Stock Market (Nasdaq: RIMM) and the Toronto Stock Exchange (TSX: RIM). For more information, visit www.rim.com or www.blackberry.com.